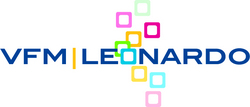 VFM Leonardo's VScape platform is best in its class. Using it to manage and distribute visual content for our hotels is both easy and cost-effective
Toronto, ON and Dallas, TX (PRWEB) August 19, 2009
VFM Leonardo Inc., the leader in online visual content distribution for hotels, will power all visual content for Rosewood Hotels & Resorts, the premier manager of ultra-luxury properties throughout the world. Rosewood has selected VFM Leonardo's VScape® Digital Asset Management System to bring efficiency to sourcing and distributing visual content (photos, virtual tours and videos) for their collection of 18 iconic hotels and resorts.
VScape provides a central repository for hotel visual content with built-in distribution functionality and a direct connection to VFM Leonardo's VNetwork™ - the largest online visual content distribution network for the global travel industry. VScape reduces the costs of managing and delivering visual content by allowing Rosewood's international staff access to a central image repository to upload hotel specific still and rich media visual content and automatically delivering it to the travel websites and GDS channels in the VNetwork.
"VFM Leonardo's VScape platform is best in its class. Using it to manage and distribute visual content for our hotels is both easy and cost-effective," said Christine Jackson, Corporate Director of Marketing, Rosewood Hotels & Resorts. "Better yet, it ensures that our properties are presented consistently wherever our prospective guests see them online which should enhance booking through online channels."
"We are very pleased to provide Rosewood with a solution that eliminates the cumbersome, and costly manual processes of managing and distributing visual content while ensuring its iconic luxury hotels are well-merchandised with accurate visual content on thousands of travel websites all the time which ultimately leads to more bookings - truly a win-win situation for Rosewood," said Paolo Boni, President and CEO of VFM Leonardo.
About Rosewood Hotels & Resorts
Headquartered in Dallas, Texas, Rosewood Hotels & Resorts manages properties worldwide including Rosewood Mansion on Turtle Creek and Rosewood Crescent Hotel in Dallas, The Carlyle in New York, The Mansion on Peachtree in Atlanta, Rosewood Sand Hill, CordeValle and San Ysidro Ranch in California, Rosewood Inn of the Anasazi in Santa Fe, Las Ventanas al Paraíso and Rosewood Mayakobá in Mexico, Hotel Seiyo Ginza in Tokyo, Japan, and a triumvirate of world-class Caribbean properties - Rosewood Little Dix Bay on Virgin Gorda, Caneel Bay on St. John and Jumby Bay on Antigua. Rosewood recently launched a new spa brand - Sense, A Rosewood Spa® - featuring treatments reflective of the brand's signature philosophy A Sense of Place®. For more information on Rosewood Hotels & Resorts or Sense, A Rosewood Spa®, please call 888.ROSEWOOD or visit rosewoodhotels.com.
Media Contact:
Kersten Rettig
Director of Public Relations
Rosewood Hotels & Resorts
T: 214.880.4235
About VFM Leonardo
VFM Leonardo is a technology leader in online visual content management and distribution systems. VFM Leonardo's VScape® and VBrochure™ products leverage the distribution capabilities of the VNetwork™, the most universally accepted and largest online visual content distribution network for the global travel industry including all four global distribution systems (GDSs), Pegasus and travel-related channels including online travel agencies, travel research and supplier web sites, search portals and major travel intermediaries. VFM Leonardo offers the hotel industry the most effective digital asset management and online merchandising systems available today and efficiently delivers over 1,000,000 visual images (photos, virtual tours and videos) to more than 30,000 travel channels and websites in the VNetwork including Amadeus, Galileo, Sabre, Worldspan, Pegasus, Travelocity, Orbitz, Priceline, Tripadvisor, Yahoo! Travel, Kayak, Google and many more for 90,000 hotels worldwide. For more information about VFM Leonardo, visit http://www.vfmleonardo.com. Follow us on Twitter at http://www.twitter.com/VFMLeonardo.
Media Contact:
Julie Vieth
Communications Specialist
VFM Leonardo Inc.
http://www.vfmleonardo.com
111 Peter Street, 5th Floor
Toronto, ON, M5V 2H1 Canada
Toll free: 1.877.593.6634
Phone: 416-263-5446
Fax: 416-593-7572
# # #