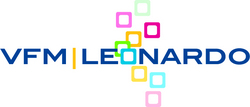 As a new site, providing a great user experience is important and critical to our success
Toronto, ON and Cupertino, CA (PRWEB) August 6, 2009
VFM Leonardo, the leader in online visual content distribution for hotels announces its partnership with Voyij.com, the most comprehensive site on the web for travel deals and sales, recently launched by the creators of SideStep. VFM Leonardo will provide hotel digital-rich visual content to the Voyij.com site, including photos, virtual tours and videos.
For VFM Leonardo's customers who have access to VNetwork - the largest online visual content distribution network for the global travel industry, through VScape® or VBrochure™, this means that they will now be able to further enhance their online presence with photos and rich media (virtual tours, videos) on Voyij.com in the industry's leading multimedia viewer.
Voyij customers will now have an even richer experience when they are searching for hotel deals. "As a new site, providing a great user experience is important and critical to our success," said Brent Stewart, CEO and Co-Founder of Voyij. "We chose to work with VFM Leonardo because they are a trusted provider of visual content that offers a large selection, as well as easy integration and a great way for travelers to view photos and videos of hotels they find through our system."
"By partnering with Voyij.com, we enable our hotel customers to better merchandise their properties to a larger audience of in-market shoppers looking for hotel accommodations online. Our multimedia viewer on Voyij.com, provides these travel shoppers with the best experience viewing hotel photos, virtual tours and videos and increases their likelihood of booking," Paolo Boni, President & CEO of VFM Leonardo.
About VFM Leonardo:
VFM Leonardo is a technology leader in online visual content management and distribution systems. VFM Leonardo's VScape® and VBrochure™ products leverage the distribution capabilities of the VNetwork™, the most universally accepted and largest online visual content distribution network for the global travel industry including all four global distribution systems (GDSs), Pegasus and travel-related channels including online travel agencies, travel research and supplier web sites, search portals and major travel intermediaries. VFM Leonardo offers the hotel industry the most effective digital asset management and online merchandising systems available today and efficiently delivers over 1,000,000 visual images (photos, virtual tours and videos) to more than 30,000 travel channels and websites in the VNetwork including Amadeus, Galileo, Sabre, Worldspan, Pegasus, Travelocity, Orbitz, Priceline, Tripadvisor, Yahoo! Travel, Kayak, Google and many more for 90,000 hotels worldwide. For more information about VFM Leonardo, visit http://www.vfmleonardo.com. Follow us on Twitter at @VFMLeonardo.
About Voyij, Inc.:
Voyij, Inc. was founded by former founders and employees of SideStep (which sold to Kayak for nearly $200 million in 2007) who wanted to develop a means for searching the 'best-of-the-best' travel bargains, offers and sales on the web. Voyij.com is the first site of its kind to search hundreds of offers and aggregate "deal" content across the web, resulting in the most comprehensive number of travel specials and sales under one roof at a given time. Voyij allows travel discovery while also offering comprehensive filtering so consumers can choose the criteria most important to them. Come visit us at http://www.voyij.com. Follow us on Twitter at @voyij_travel.
Media Contacts:
Julie Vieth
VFM Leonardo, Inc.
877-593-6634 or 416-263-5446
press (at) vfmleonardo.com
Renee Blodgett or Erica Zeidenberg
For Voyij
925.631.0553 or 925.518.8159
renee at blodgettcomm dot com
erica at blodgettcomm dot com
# # #