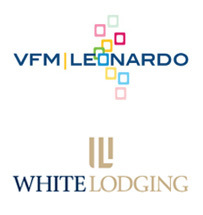 The scope of VFM Leonardo's distribution network reach far exceeds any other. In a time when a majority of our guests are finding us online on a countless number of websites, getting maximum visibility of our properties is absolutely essential
Toronto, ON & Merrillville, IN (PRWEB) September 24, 2009
VFM Leonardo, leader in online visual content distribution for hotels, today announced that it has been selected by White Lodging Services, Inc. to distribute photos and virtual tours for their entire portfolio of hotels throughout the United States. White Lodging is one of the fastest growing independent ownership, development and management companies in the country with a diverse portfolio of branded hotels.
Using the Premium edition of VFM Leonardo's VBrochure Online Merchandising System plus additional media units for the distribution of photos and rich media, White Lodging will better merchandise its properties online by distributing 15 photos and 5 virtual tours per property to thousands of electronic channels and websites in the VNetwork™ - the largest online visual content distribution network for the global travel industry including all four GDSs as well as Pegasus, online travel agencies Travelocity, Orbitz, Priceline and thousands more.
"The scope of VFM Leonardo's distribution network reach far exceeds any other. In a time when a majority of our guests are finding us online on a countless number of websites, getting maximum visibility of our properties is absolutely essential," said Michael J. Bennett, Corporate Director of E-Commerce, White Lodging Services, Inc. "We believe, and our results support, that virtual tours are highly influential on traveler's purchase decisions and is the most effective way to ensure our beautiful properties stand out online and drive bookings."
"Distributing virtual tours has a positive impact on bookings. When viewing virtual tours, a travel shopper's likelihood of booking increases by 67% as proven by a study of over one million online travel shoppers. The impact is even greater when combined with video." said Paolo Boni, President and CEO, VFM Leonardo. "By merchandising their hotels online with hotel virtual tours in front of in-market travel shoppers across the internet, we believe White Lodging will achieve impressive returns."
About White Lodging
White Lodging Services Corporation was established in 1985 and is headquartered in Merrillville, Indiana. White Lodging is a fully integrated hotel ownership, development, and operations company - a recognized leader that has defined and cultivated the ability to achieve consistent, sustainable growth among mid- to large-scale hotels across the country. Their current portfolio consists of 143 hotels in eighteen states and encompasses representation of the following leading brands: Marriott International, Inc., Hilton Hotels Corporation, Hyatt Hotels and Resorts, Starwood Hotels and Resorts, InterContinental Hotel Group, and Carlson Hotels Worldwide.
About VFM Leonardo
VFM Leonardo is a technology leader in online visual content management and distribution systems. VFM Leonardo's VScape® and VBrochure™ products leverage the distribution capabilities of the VNetwork™, the most universally accepted and largest online visual content distribution network for the global travel industry including all four global distribution systems (GDSs), Pegasus and travel-related channels including online travel agencies, travel research and supplier web sites, search portals and major travel intermediaries. VFM Leonardo offers the hotel industry the most effective digital asset management and online merchandising systems available today and efficiently delivers over 1,000,000 visual images (photos, virtual tours and videos) to more than 30,000 travel channels and websites in the VNetwork including Amadeus, Galileo, Sabre, Worldspan, Pegasus, Travelocity, Orbitz, Priceline, Tripadvisor, Yahoo! Travel, Kayak, Google and many more for 90,000 hotels worldwide. For more information about VFM Leonardo, visit VFM Leonardo. Follow us on Twitter at http://www.twitter.com/VFMLeonardo.
Media Contact:
Julie Vieth
VFM Leonardo, Inc.
877.593.6634 or 416-263-5446
press(at)vfmleonardo.com
###