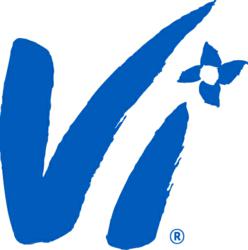 Each of Vi's 10 CCRCs features stylish dining venues and elegant private dining rooms, enabling residents to eat well and always dine in style.
Chicago IL (PRWEB) February 29, 2012
Executive chefs and directors of dining services from Vi continuing care retirement communities (CCRCs) across the country attended a recent leadership training summit focusing on healthy, nutritional meal preparation for the senior palate, service excellence and leadership. The four-day educational meeting was held at the San Antonio, TX campus of The Culinary Institute of America (CIA), the world's premier culinary college.
"This CIA summit is part of a continuing learning process for Vi chefs to stay abreast of the latest trends, techniques, and best practices in dining for older adults," said Bill Sciortino, Vi's senior vice president of operations. "It helps us to ensure that we're providing a healthy lifestyle to our residents by providing them cuisine that satisfies nutritional needs, tastes good, and is delivered by our fine staff of dining service professionals. This is especially important because we know that aging has an effect on taste buds, which can cause older adults to improperly change their diet."
All Vi chefs received ongoing training from CIA Chef Mark Ainsworth on nutrition, healthy cooking and baking techniques, flavor dynamics, and food and wine pairing. Vi menus offer a wide variety of options to suit residents' tastes and preferences, including regional favorites, traditional home-style meals and new recipes. Each of Vi's 10 CCRCs features stylish dining venues and elegant private dining rooms, enabling residents to eat well and always dine in style.
"The benefits of a healthier diet are well known among the younger population and recent studies indicate that individuals should not give up eating nutritious foods as they age," said Vi's Sciortino. "One study, by the University of Maryland, suggests that older adults in their 70s who eat healthy foods increase their longevity."
The Culinary Institute of America, through its Menu Research and Flavor Discovery Initiative, also is conducting research on senior dining. The project involves a series of focus groups at Vi communities and online surveys to gain insight into pertinent food and dining issues for seniors.
According to Dr. Chris Loss, PhD, director of the Department of Menu R&D at The Culinary Institute of America, one of the common themes emerging during these focus groups and online surveys is that meals are a very important part of seniors' daily activities. The dining experience provides a stimulating social environment that fosters engaging discussion and plays a central role in their overall quality of life.
This fact corroborates a similar finding in a recently released study by Vi and Age Wave that found that CCRC living provides residents with the opportunity to meet, learn from, and engage in new activities with positive, stimulating, like-minded people who can make life brighter and fuller.
"You can bet much of this happens over a wonderful, healthy meal," said Sciortino.
A continuing care retirement community offers independent living with a combination of a private residences, services, amenities, and care (for example, assisted living, memory support, and skilled nursing care).
About Vi
Vi, formerly Classic Residence by Hyatt, was founded in 1987 as a developer, owner, and operator of older adult living communities. The company is dedicated to enriching the lives of older adults by providing quality environments, services, and care. Vi currently operates ten continuing care retirement communities (CCRCs) and one rental community under a family of brands nationwide. For more information about Vi communities, visit http://www.ViLiving.com.
About The Culinary Institute of America
Founded in 1946, The Culinary Institute of America is an independent, not-for-profit college offering bachelor's and associate degrees in culinary arts and baking and pastry arts as well as certificate programs in culinary arts, Latin cuisines, and wine and beverage studies. As the world's premier culinary college, the CIA provides thought leadership in the areas of health & wellness, sustainability, and world cuisines & cultures through research and conferences. The CIA has a network of 44,000 alumni that includes industry leaders such as Grant Achatz, Anthony Bourdain, Roy Choi, Cat Cora, Dan Coudreaut, Steve Ells, Johnny Iuzzini, Charlie Palmer, and Roy Yamaguchi. In addition to its degree programs, the CIA offers courses for professionals and enthusiasts, as well as consulting services in support of innovation for the foodservice and hospitality industry. The college has campuses in Hyde Park, NY; St. Helena, CA; San Antonio, TX; and Singapore. For more information, visit http://www.ciachef.edu.
###