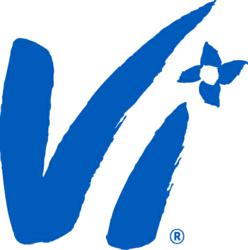 At Vi, we say boredom is not an option and this is especially true on National Senior Health & Fitness Day.
Chicago IL (PRWEB) May 15, 2012
Vi residents from across the United States will be among the more than 100,000 older adults who on May 30 will participate in this year's National Senior Health & Fitness Day, the nation's largest older adult health and fitness event, which is celebrating its 19th year in 2012.
Scheduled activities to mark the event at various Vi continuing care retirement communities (CCRCs) will range far and wide. Vi at La Jolla Village, CA, will begin the day with a morning walk, which is only the first of a full schedule of activities to include tai chi, yoga, Wii™ bowling, line dancing and even a drumming session. Vi at Highlands Ranch, CO, will hold a lifestyle seminar and special dance. Vi at Aventura, FL, will be among the participants in a health fair to be held at Sunny Isles Beach.
"At Vi, we like to say boredom is not an option and this is especially true on this special day," said Bill Sciortino, Senior Vice President of Operations.
With more than 70 million baby boomers entering their retirement years, experts say for those 65 and over staying active and fit can spell the difference between independence and frailty. Older adults who are fit are likely to have a better quality of life and to live longer.
"As an aging strategy, wellness is more than the absence of disease," said Sciortino. "It's an approach to positive living that can lead to improved physical, mental and emotional health. We deliver services and care at Vi with an approach based on whole-person wellness, which definitely includes a physical dimension."
Recently, Vi commissioned a report by Ken Dychtwald Ph.D., renowned gerontologist, psychologist, best-selling author, and CEO of Age Wave that challenges the "prevailing myths and misperceptions" about CCRC living, including the myth that CCRCs are "filled with old people who are sick and dying."
The reality, according to the report, is that many people choose CCRCs to pursue opportunities for new learning, new activities and a "new chapter in life." The report, "The Five Myths and Realities of Continuing Care Retirement Communities," is available in its entirety at http://www.ViLiving.com.
CCRCs offer independent living with a combination of a private residence, services, amenities and care (for example, assisted living, memory support care and skilled nursing care).
Organized as a public/private good health partnership by the Mature Market Resource Center (MMRC), Senior Health & Fitness Day will offer fitness activities for older adults at more than 1,000 locations including hospitals, park and recreation departments, senior centers, health clubs, retirement communities, houses of worship, health departments and other community locations. The event is always held on the last Wednesday in May as part of Older Americans Month activities.
About Vi
Vi, formerly Classic Residence by Hyatt, was founded in 1987 as a developer, owner and operator of older adult living communities. The company is dedicated to enriching the lives of older adults by providing quality environments, services and care. Vi currently operates ten continuing care retirement communities (CCRCs) and one rental community under a family of brands nationwide. For more information about Vi communities, visit http://www.ViLiving.com.