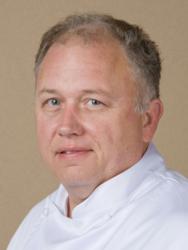 Vi menus offer a wide variety of options to suit resident tastes and preferences.
Chicago, IL (PRWEB) November 23, 2011
For holiday visitors, the desserts are often the best part of a festive meal. But what about those who count older adults among their guests – are there desserts available for them, especially if they're watching their diets?
There are, and in time for the holidays, the executive chefs at Vi continuing care retirement communities are offering up some of their favorite dessert recipes at Vi's website. Online visitors their will find virtually everything from a dessert recipe for Pompano Poached Pears or Roasted Mission Figs Wrapped in Prosciutto, to Marsala Bavarian or Vanilla Bean Rice Pudding.
"Dramatic flavors accented with mom's classics are the secret to cooking for an aging palate," said Shep Drinkwater, executive chef at Vi at the Glen, the Chicago suburb of Glenview, IL. "The key ingredient is to know your audience – listen to what they say. Most will be helpful if you are receptive to their wants and needs."
Drinkwater has two dessert favorites on the Vi website: A Flourless Chocolate Cake and a Crème Caramel.
As executive chef, Drinkwater oversees every aspect of the culinary program for Vi at The Glen, including menu creation and food preparation. A certified executive chef, certified dietary manager and certified food protection professional, Drinkwater's culinary expertise was developed during his tenure with Hyatt Hotels & Resorts. He has received customized training provided by The Culinary Institute of America on nutrition, healthy cooking and baking techniques, flavor dynamics and food and wine pairing.
Vi menus offer a wide variety of options to suit resident tastes and preferences, including regional favorites, traditional home-style meals and new recipes. Every community features a stylish dining venue as well as private dining room for parties and special occasions.
Here and attached are Drinkwater's favorite dessert recipes. Happy holidays from Vi!
Vi, formerly Classic Residence by Hyatt, was founded in 1987 as a developer, owner and operator of older adult living communities. The company is dedicated to enriching the lives of older adults by providing high quality environments, services and care. Vi currently operates ten continuing care retirement communities (CCRCs) and nine rental communities under a family of brands nationwide. For more information about Vi communities, visit http://www.ViLiving.com.
###