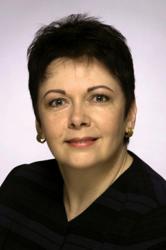 Vi provides residents a supportive environment and a variety of opportunities that encourage you to think about ways to expand your goals and pursuits.
Chicago IL (PRWEB) February 05, 2013
Vi residents recently described the various paths they've taken to finding vocational wellness in retirement while living at a continuing care retirement community (CCRC). The residents' comments are included in an article in the latest issue of "Vi Living," the publication for residents of Vi. The Vi family of companies develops, owns and operates older adult living communities.
According to the article, "Discovering Life's Calling," vocational wellness promotes the process of determining and achieving positive personal and occupational goals and interests.
Vocational wellness "is unique to each person, and, when actualized, it can produce true, inner satisfaction," JoAnne Carlin says in the article. Carlin is Vice President of Resident Care at Vi. "What's great about living at a Vi community is that it provides residents a supportive environment and a variety of opportunities that encourage you to think about ways to expand your goals and pursuits."
Residents of Vi senior living communities are offered services and care with an approach grounded in whole-person wellness. Whole-person wellness is a concept developed through long-range studies that examine successful aging. There are multiple dimensions to whole-person wellness, including physical, emotional, social, spiritual, intellectual and vocational.
Included among the residents' various stories in Vi Living are that of one resident, Barbara Fricke, who lives at Vi at La Jolla Village in San Diego, CA, who has been volunteering at a La Jolla hospital ever since she retired from her full-time position there. As a volunteer, Fricke knows that she is making the patient experience at the hospital more positive and personal – and she continues to feel a great sense of satisfaction and accomplishment.
At Vi at Aventura in Aventura, FL, resident Phyllis Resnick, is making a difference by operating an organization that helps and supports disabled people of all ages. "It is of deep interest and concern to me in trying to make this a better world," Resnick says in the article.
Phil Huston, a resident of Vi at Bentley Village in Naples, FL, is chairman of a forum whose objective is to bring interesting topical speakers to make presentations to the residents. "There is quite a connection between my career as a magazine editor, writer and creator of new publications," says Huston. "I was always hunting for the best topic and the way to present it. That's what I did in the working world, and what I do now with the forum."
Carlin frames vocational wellness with a question: "What gives us the 'work' meaning in life now that we have time to do what is important to us? And how do we continue to feel fulfilled vocationally at this time in life?"
Vi CCRCs offer independent living with a combination of a private residence, services, amenities and care (for example, assisted living, memory support care and skilled nursing care).
In 2011, Vi commissioned a report that challenges the "prevailing myths and misperceptions" about CCRC living. The report, "The Five Myths and Realities of Continuing Care Retirement Communities," is available in its entirety at http://www.ViLiving.com.
About Vi
Vi (pronounced vee), formerly Classic Residence by Hyatt, is celebrating its 25th anniversary as a developer, owner and operator of older adult living communities. The company was founded in August 1987. The company is dedicated to enriching the lives of older adults by providing quality environments, services and care. Vi currently operates ten continuing care retirement communities (CCRCs) nationwide. For more information about Vi communities, visit http://www.ViLiving.com.