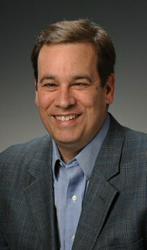 We have built successful SCOM-driven applications for our customers for many years and are currently a market leader in building Management Packs that enable leading applications and cloud infrastructure services to be managed from inside of SCOM.
Hartford, CT (PRWEB) June 04, 2013
New Orleans, Louisiana….VIAcode Consulting, a rapidly growing software development company that serves major software vendors and Fortune 1000 companies, has announced that a Company expert in cloud application development has been invited by Microsoft to participate on a panel session devoted to monitoring cloud app infrastructure on Windows Azure and Amazon EC2. The presentation will take place during the annual Microsoft TechEd 2013 Conference underway here today and repeated in Madrid later this month.
Microsoft schedules these premier technical meetings in North America and Europe each year for IT professionals and enterprise software developers. The events feature hands-on learning experiences, deep product exploration and networking opportunities within the Microsoft ecosystem of in-house and third-party experts.
Igor Savchenko, VIAcode Technical Engineer, will deliver the session at 5 pm today along with Chris Samson of Microsoft and Islam Gomaa of Kivuto. They will feature a deep-dive on the overall subject of monitoring for cloud applications. Special emphasis will be placed on using Microsoft System Center 2012 – Operations Manager SP1 and Application Performance Monitoring (APM). A demo will focus on the monitoring capabilities and general configuration steps of Azure MP and Amazon MP and include analysis of potential bottlenecks and problems.
"It is an honor to be considered as a thought leader in the cloud infrastructure space and to be invited by Microsoft to address attendees at both TechEd conferences," said VIAcode CEO Peter Buchanan. "We have built successful SCOM-driven applications for our customers for many years and are currently a market leader in building Management Packs that enable leading applications and cloud infrastructure services to be managed from inside of SCOM."
About VIAcode
VIAcode builds and delivers commercial and "internal" software products that make a difference for our customers. We radically enhance the technical capabilities of our clients by deploying world-class technologists throughout the software development lifecycle to deliver high quality software products on time and on budget. Our clients include large software product companies, technology start-ups, and Fortune 1000 companies. To learn more, visit http://www.viacode.com
Media Contact: Liz Sara. Best Marketing LLC. LSara(at)bestmarketing(dot)net 202-255-0134