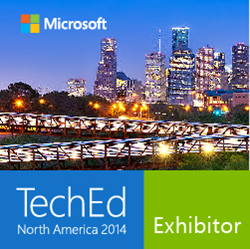 We've been doing Cloud since before the Cloud was even on the horizon.
Houston, Texas (PRWEB) May 12, 2014
VIAcode Consulting, a rapidly growing software development company that serves major software vendors and Fortune 1000 companies, today announced that the Company has expanded its growing Cloud Practice Area with two additional offerings – Cloud Strategy Consulting and Cloud Implementation Services. The announcement coincides with the first day of the sold-out Microsoft TechEd conference which takes place in Houston this week.
VIAcode's new Cloud Strategy Consulting offering begins with a rapid Cloud Readiness Assessment which provides corporate clients with expert advice in a concise report related to the business drivers and total cost of ownership (TCO) associated with their potential Cloud-based initiatives. The Assessment covers topics such as data requirements, resource utilization, design and development considerations and issues related to the ongoing management of the planned Cloud applications. Once the Assessment is complete, VIAcode technologists work with clients to determine their fully-developed Cloud strategy by setting their Cloud applications and infrastructure priorities, analyzing their current state in Cloud, creating the requirements and roadmap for their Cloud applications and selecting the platforms and tools they will need to get the job done.
VIAcode's new Cloud Implementation Services include custom Cloud application development, migration of on-premise applications to the Cloud and DevOps services to put applications into production. The Company brings expertise in a number of vertical markets including legal, financial services, healthcare, utilities, hospitality, and IT Management technologies such as application performance monitoring and management and datacenter-to-cloud integration.
"We've been doing Cloud since before the Cloud was even on the horizon," explains Dmitriy Nikonov, VIAcode Vice President, Technology & Operations. "Now we're in a position to offer our expertise to a much wider audience. Through Cloud Strategy Consulting Services, we enable our clients to make the right technical and business choices as they move their applications and infrastructure to the Cloud. We will build new Cloud applications or migrate current applications to the Cloud – as well as set up and operate the infrastructure to make those applications successful."
VIAcode delivers Cloud solutions based on Microsoft, Amazon and open source (such as OpenStack and Apache CloudStack) platforms and technologies. VIAcode is a Microsoft Gold Partner and Amazon Technology Partner.
VIAcode builds and delivers commercial and "internal" software products that make a difference for its customers. The company radically enhances technical capabilities of our clients by deploying world-class technologists throughout the software development lifecycle to deliver high quality software products on time and on budget. VIAcode's clients include large software product companies, technology start-ups, and Fortune 1000 companies. To learn more, visit http://www.viacode.com.
Media Contact: Liz Sara. Best Marketing LLC. LSara(at)bestmarketing(dot)net