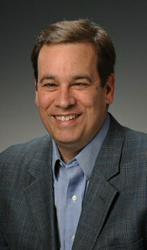 Our team includes expert mobile architects with a deep understanding of both back-end and front-end development technologies.
Hartford, CT (PRWEB) May 21, 2013
VIAcode Consulting, a rapidly growing software development company that serves major software vendors and Fortune 1000 companies, has announced the availability of two complimentary white papers for mobile app developers: "The Mobile Development Explosion: The Right Tools Make All the Difference" and "Making Mobile Apps Scale: The Role of the Back-end." Both are available for download now.
In the white paper on mobile app developer tools, VIAcode authors Polina Cherkasova, Director of Product Management, and Technical Director Vladimir Nazarov provide a handy, concise reference document on how to select the right tool to fit the type of mobile application planned or to address the creation and testing of typical app features. The experts review the key technical considerations, impacts and potential pitfalls inherent in different tools on the market as well as the strengths and weaknesses of different development approaches. Insights are focused in discrete sections for developers interested in migrating web applications to handheld devices, using native generators to port apps to different mobile operating systems or handling wrappers.
The white paper neatly arranges discussion of tools by function -- such as those that best match the developer's app release plan, app performance, and security -- to name a few. In short, the document delivers straightforward guidelines and recommendations on the most stable, mature and relevant tools for each discrete task from the design stage through commercial release.
In the second white paper, "Making Mobile Apps Scale," Ms. Cherkasova focuses her recommendations for developers on the impact of user activity with the mobile app on the organization's back-end server – from processing transactions to retrieving, delivering, or storing data, to understanding the influence of communication signals among multiple devices, applications and servers.
This paper briefly explores three key topics in back-end mobile development that play a critical role in the delivery of successful, scale-able applications. These include: recognizing the differences between mobile and web traffic, choosing the right protocols and architectural approaches for client-server interaction and understanding the function and behavior of Mobile as a Service (MBaaS) platforms. It concludes with the 5 Critical Questions for developers to ask when selecting an MBaaS provider as well as some careful reminders about what users expect in a successful mobile app experience…most of which takes place behind the scenes.
"Our team researches, identifies, evaluates and uses new mobile app development tools constantly," explained Ms. Cherkasova. "We created both white papers originally as shortcuts for our own developers and felt that any mobile app developer would benefit from our extensive, first-hand experience on which these roadmaps are based."
"At VIAcode, we understand the whole mobile app development universe," said VIAcode CEO Peter Buchanan. "Our team includes expert mobile architects with a deep understanding of both back-end and front-end development technologies, he continued."
About VIAcode
VIAcode builds and delivers commercial and "internal" software products that make a difference for our customers. We radically enhance the technical capabilities of our clients by deploying world-class technologists throughout the software development lifecycle to deliver high quality software products on time and on budget. Our clients include large software product companies, technology start-ups, and Fortune 1000 companies. To learn more, visit http://www.viacode.com
Media Contact: Liz Sara. Best Marketing LLC. LSara(at)bestmarketing(dot)net 202-255-0134