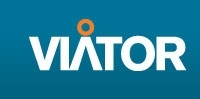 Took a 6 year old and a 14 year old who both absolutely loved it. What made it such fun was the commentator on the trip who was extremely funny. Excellent, even though it rained.
San Francisco (PRWEB) July 21, 2008
Summer is in full swing and with plenty of time left, families hoping for amazing experiences need look no further than Viator.com, the leading online resource for booking more than 5,500 trip activities and experiences at the best prices. There are the traditional theme parks like Orlando's Disney World and L.A.'s Disney Land, but beyond the rides, families can create extraordinary experiences that make things like kissing dolphins and space exploration a reality.
Viator's catalogue of more than 50,000 traveler-submitted reviews and photos will also help families turn their dreams into memories.
To the Stars
The moon may be 240,000 miles from the Earth, but the Kennedy Space Center is just 45 minutes from Orlando's theme parks. Two-day passes for NASA's launch headquarters are available for the price of one at Viator.com (from $40.50 for adults / $30 for kids). Add in lunch with a NASA astronaut and the NASA Up-close guided tour for $85 for adults and $60.50 for kids. Travelers who have visited the Space Center and shared their feedback agree it's out of this world:
"My five year old grandson and I spent a wonderful day at the Kennedy Space Center. He was not too young to enjoy and understand the wonderful exhibits and hands on experiences. And, I was not too old to enjoy the ability to move around the grounds at our own pace. Everyone at the site was friendly, helpful and genuine in their enthusiasm in sharing the Space Program with young and old alike. It was a wonderful side trip from the make believe world of Disney, and even more awesome." -- Darlene H., USA
Travelers can blastoff for a once in a lifetime experience during the Kennedy Space Center Shuttle Launch Day (from $115 for adults / $99 for kids) subject to Mother Nature's cooperation. Upcoming launches include: August 28 - Shuttle Atlantis heads to the Hubble Space Telescope; October 16 - the 27th U.S. mission to the International Space Station; and December 4 - the 28th U.S. mission to the International Space Station.
Swim with the Fishes
There's just something about dolphins, and Viator has nearly 40 activities during which families can experience these engaging mammals in places like Mexico, Jamaica, the Dominican Republic, New Zealand and the British Virgin Islands.
Encounters include:

Shallow water activities like the Dolphin Encounter at Ocean World in Puerto Plata ($115 adults / $80 kids 4-12 / free kids 3 and under) so even the tiniest tot (with adult) can participate.
Deeper water swims in a freer environment to thrill the bigger kids like the Hawaii Dolphin Royal Swim in Oahu (from $199 per person ages 8 and up)
Full-on training sessions that teach basic skills of caring for and training dolphins, like Be a Dolphin Trainer for a Day in Cabo San Lucas (from $399 per person).
Each dolphin experience has a unique set of guidelines regarding minimum ages and parental participation so travelers should review all details carefully to avoid any disappointment on site. Viator carefully pre-screens all tours and activities for quality and service, making booking ahead easy and safe:
"I was afraid to book this online, but was very pleased. It not only saved me money but was an awesome time for me and my 8 year old daughter. Will book with you in the future. Thanks for making it so easy!" -- Lisa H., USA, Swim with Dolphins Program in Ocho Rios
Explore by Land and by Sea
A real kids' favorite sure to entertain the adults too is the tour by road and river, also known as the Duck Tour. Authentic, renovated World War II amphibious landing vehicles provide the transport for unique tours through cities like Baltimore, Boston, London, New York, Philadelphia, Saint Thomas, San Francisco, San Juan and Washington, D.C. It is a fun time for everyone, rain or shine:
"Took a 6 year old and a 14 year old who both absolutely loved it. What made it such fun was the commentator on the trip who was extremely funny. Excellent, even though it rained." -- Carol W., United Kingdom, the London Duck Tour
Kids can find more travel tips and inspiration to share with their parents at the Viator travel blog with features like visiting Rome with the Kids, Top Ten in Family Travel for 2008 and Top Things to Do in Orlando.
About Viator
Viator is the world's leading online resource for travel experiences, providing access to more than 5,500 tours, attractions and activities in 400-plus destinations in 75 countries. Viator - the Latin world for traveler - offers travelers a one-stop shop to plan, research and book trip activities with helpful resources like customer reviews, star ratings, suggested itineraries and the Viator Travel Blog. Viator's in-house travel experts have picked respected and trusted local operators to ensure a quality experience, value and service, all baked by Viator's low-pricing guarantee. Founded in 1995, Viator sells its products directly to consumers at http://www.viator.com and through its global network of more than 1,000 affiliates that include major hotel and airline companies, online travel agencies, city-specific sites and more. Through its collection of company operated and affiliated sites, Viator welcomes nearly 2 million visitors per month. Viator is headquartered in San Francisco with regional offices in Sydney, London and Las Vegas.
Contact:
Kate Sullivan
pr @ viator.com
1 (973) 568-7589
###