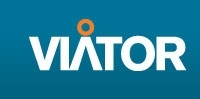 Viator holds an interesting position in the world of online travel as the clear leader in the destination activities segment with huge potential for expansion
San Francisco and London (PRWEB) July 28, 2008 -
Viator, Inc., the parent company of Viator.com, the leading resource for booking more than 5,500 trip activities and experiences at the best prices, today announced the addition of Patrik Öqvist, 40, to its management team. As Managing Director, Viator Europe, Mr. Öqvist will lead Viator's day-to-day operations throughout Europe, based in London.
In addition to business development activities, including the expansion of Viator's global affiliate network of airlines, hotel companies and OTAs, Mr. Öqvist will be responsible for setting brand and marketing strategy targeting the European consumer-direct online travel market. Viator already enables transactions with the GBP and Euro currencies and more than one-quarter of Viator.com's revenue currently originates from Europe.
Led by Öqvist, Viator plans to increase customer acquisition and retention in Europe by launching a series of translated sites to help more travelers research and book their destination activities in advance of travel.
"Patrik possesses a great deal of experience in both the online travel arena and the consumer-direct marketplace," said Rod Cuthbert, Viator, Inc. founder and chairman. "Europe has been a key focus for Viator as we still see massive opportunity for growth. Patrik has the expertise and dedication to lead these efforts for Viator in Europe and we're very pleased he has joined our global team."
"Viator holds an interesting position in the world of online travel as the clear leader in the destination activities segment with huge potential for expansion," said Mr. Öqvist. "With a successful business model already producing triple digit year-over-year revenue growth and the desire and commitment to further that performance, I am looking forward to coming aboard and helping Viator continue that momentum in the European market."
A native of Sweden, Mr. Öqvist comes to Viator from Expedia, having most recently served as marketing director of Hotels.com for Europe, Middle East and Asia (EMEA) since June 2005. During his time with Hotels.com, he was responsible for setting brand, product and marketing strategy, as well as building a team of 25 analysts, and marketing and public relations professionals. Previously, he was marketing director for Yahoo! Search in Europe, where he created and executed strategies aimed at driving consumer volume and profits for Yahoo's European search engine business. Mr. Öqvist was formerly head of marketing for the British Airways' Air Miles program and also held marketing roles with yourautochoice.com, part of Avis Europe, as well as moneyextra.com, after starting his career and spending nearly six years with Proctor & Gamble. Mr. Öqvist received his degree in Industrial Economics from Warwick University.
About Viator
Viator is the world's leading online resource for travel experiences, providing access to more than 5,500 tours, attractions and activities in 400-plus destinations in 75 countries. Viator - the Latin world for traveler - offers travelers a one-stop shop to plan, research and book trip activities with helpful resources like customer reviews, star ratings, suggested itineraries and the Viator Travel Blog. Viator's in-house travel experts have picked respected and trusted local operators to ensure a quality experience, value and service, all baked by Viator's low-pricing guarantee. Founded in 1995, Viator sells its products directly to consumers at http://www.viator.com and through its global network of more than 1,000 affiliates that include major hotel and airline companies, online travel agencies, city-specific sites and more. Through its collection of company operated and affiliated sites, Viator welcomes nearly 2 million visitors per month. Viator is headquartered in San Francisco with regional offices in Sydney, London and Las Vegas.
Contact:
Kate Sullivan
pr @ viator.com
1 (973) 568-7589
###