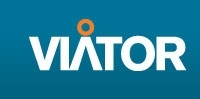 So if a traveler's 'there' happens to be 'here' this summer, there is no reason the experience needs to be anything short of unforgettable.
San Francisco, CA (PRWEB) July 1, 2008
Traveling to a far off land is exciting and out of the ordinary, but spending time experiencing nearby cities and towns can be quite worthwhile and enjoyable as well. The team of travel experts at Viator.com, the leading online resource for booking more than 5,500 trip activities and experiences at the best prices, has selected a few of Viator's top U.S. destinations to illustrate how travelers can capitalize on the 'staycation' trend in travel this summer.
"At Viator we feel the travel experience is about what you do when you get there," said Barrie Seidenberg, CEO and president of Viator. "So if a traveler's 'there' happens to be 'here' this summer, there is no reason the experience needs to be anything short of unforgettable."
New York
For eight million people New York City is home. But 40 million annual visitors may know something they don't – it's an amazing vacation destination too. There are iconic attractions like The Empire State Building, Statue of Liberty and Top of the Rock and the gems of discovery that go beyond the expected:

"The Waterfalls" by artist Olafur Eliasson, New York's latest public art installation can be experienced during the New York Waterfalls Bike and Cruise Tour ($50) and The New York Waterfalls Cruise ($20)
A cultural must – the Sunday Gospel Tour in Harlem ($55)
Legends of the Lower East Side with NYC's Original Rock 'n' Roll Walking Tour ($29)
Borough bound with the Best of Brooklyn Sightseeing, Food and Culture Tour ($95)
Music and lifestyle – A Hip Hop Look at New York ($55)
The Private New York Walking Tour with a Personal Photographer ($100) guarantees picture perfect memories
Los Angeles
The City of Angels, home to the Hollywood glitterati, boasts many opportunities for traditional (movie) star-gazing and balances this glamour with natural beauty that sets the scene for perfect "mini-departures" from the everyday:
Challenge mind and body with Private Surfing Lessons at California's Manhattan Beach ($60)
Soar over the Pacific Ocean during Tandem Paragliding in Malibu ($180)
Pilot a single engine aircraft over the Southern California landscape during the Take The Controls Flight ($99)
Cruise the canals as they do in Venice during the Romantic Huntington Harbor Private Gondola Ride (from $15 to $70 per person / from 30 minutes to 2 hours)
Orlando
As an American theme park Mecca, Orlando's wonderful climate, beautiful waterways and Space Center also provide the backdrop for experiences beyond those involving roller coasters and cotton candy:
The opportunity to Swim with Manatees at Crystal River plus Airboat Adventure ($119)
The Clearwater Beach Excursion from Orlando ($65) with options like a dolphin experience or deep sea fishing
A Sunrise Balloon Flight with champagne toast and buffet breakfast ($200)
The NASA-inspired ATX - Astronaut Training Experience with simulated space mission ($265)
San Francisco
Another part of the U.S. that offers its lucky locals and neighbors a world of experiences rivaling any major international vacation destination is San Francisco and the Bay Area. They've seen them, maybe driven by them, but do the locals know the stories of the city's beacons including the Golden Gate Bridge, Alcatraz, and the Presidio? Taking it a step further to get the flare for the extraordinary, residents planning their 'homecation' should consider:
Segway tours of the Waterfront, the Crooked Streets, the City at Night or Sausalito ($70 each)
Enjoying the summer breeze during the 3-Hour Guided Bike the Bridge Tour ($65 adults / $45 children)
A bird's eye view from Marin to San Francisco during the Golden Gate Seaplane Tour ($139)
Taking to the water with the San Francisco Bay Sailing Cruise ($30 adults / $16 children)
Washington DC
When the President of the United States is your neighbor, Fourth of July block parties can get interesting. Washington DC is a fine iconic representation of the nation for travelers from around the world but locals need only put their special spin on things to make their backyard a whole new experience:
Learn the lense during the Monuments and Memorials Full Day Photo Safari ($129)
Hear tales of espionage and intrigue during the Washington DC Spy Tour ($79)
Tour battlefields and Thomas Jefferson's home during the Monticello/Thomas Jefferson Country full-day experience ($90)
Get up close to your iconic neighborhood on two wheels during the Washington DC Sites at Night Bike Tour ($46) or the Washington DC Monuments Bike Tour ($40)
Backyard travelers should visit Viator.com to see how they can create amazing vacation experiences in a close-to-home destination.
About Viator
Viator is the world's leading online resource for travel experiences, providing access to more than 5,500 tours, attractions and activities in 400-plus destinations in 75 countries. Viator – the Latin world for traveler – offers travelers a one-stop shop to plan, research and book trip activities with helpful resources like customer reviews, star ratings, suggested itineraries and the Viator Travel Blog. Viator's in-house travel experts have picked respected and trusted local operators to ensure a quality experience, value and service, all baked by Viator's low-pricing guarantee. Founded in 1995, Viator sells its products directly to consumers at http://www.viator.com and through its global network of more than 1,000 affiliates that include major hotel and airline companies, online travel agencies, city-specific sites and more. Through its collection of company operated and affiliated sites, Viator welcomes nearly 2 million visitors per month. Viator is headquartered in San Francisco with regional offices in Sydney, London and Las Vegas.
Contact:
Kate Sullivan
pr @ viator.com
1 (973) 568-7589
###