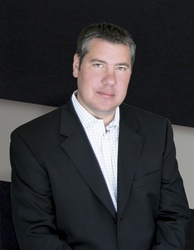 We congratulate Vibrant Media on this significant accomplishment.
NEW YORK (PRWEB) October 30, 2007
"Our rapid growth is driven by Ad Age Top 100 Advertisers' increasing demand for contextual video advertising, delivered in an ad format that is user controlled," said Doug Stevenson, CEO and co-founder, Vibrant Media. "By combining the brand impact of video advertising with the contextual relevance and measurability that only the Internet can deliver, Vibrant Media offers marketers an accountable and powerful brand experience."
Vibrant Media reaches 110 million unique users worldwide with its in-text contextual advertising campaigns. Thousands of premium publisher websites are now running Vibrant Media campaigns in 10 different languages, and the company highlights more than five billion words and word phrases each month.
"Deloitte's Technology Fast 500 recognizes technology companies who have achieved extraordinary growth in North America's most innovative and competitive sectors," said Phil Asmundson, vice chairman, U.S. Technology, Media and Telecommunications, Deloitte & Touche USA LLP. "We congratulate Vibrant Media on this significant accomplishment."
The Fast 500 ranks the fastest growing technology, media, telecommunications and life sciences companies in North America. It is compiled from Deloitte's 16 regional North American Fast 50 programs, nominations submitted directly to the Fast 500, and public company database research. Companies are selected based on percentage revenue growth from 2002 to 2006.
Entrants must own proprietary intellectual property or proprietary technology that contributes to a significant portion of the company's operating revenues or devote a significant proportion of revenues to research and development of technology. Using other companies' technology or intellectual property in a unique way does not qualify. Base-year operating revenues must be at least $50,000 USD or $75,000 CD, and current-year operating revenues must be at least $5 million USD or CD. Companies must be in business a minimum of five years, and they must be headquartered within North America.
About Vibrant Media
Vibrant Media, a world leading video and contextual advertising network, gives marketers the opportunity to deliver highly targeted, user-initiated advertisements within the text of premium Web content. The company works closely with advertisers, agencies and Web publishers to plan, buy, deliver and optimize Vibrant In-Text Advertising campaigns across thousands of websites. Vibrant Video provides measurable brand engagement through the largest pay per click video advertising network. Reaching more than 100 million unique users per month, Vibrant Media manages more than five billion words per month for top advertisers such as Sony, Intel, New Line Cinema, Microsoft and Toyota. The company was founded in 2000 and has offices in New York, London, San Francisco, Paris and Hamburg, with more than 170 employees. The Company's rapid growth has been recognized by both the Inc. 500 and Deloitte Fast 50 list for two consecutive years. For more information, visit http://www.vibrantmedia.com.