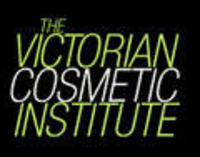 (PRWEB) November 8, 2010
The Victorian Cosmetic institute today announced the addition of new products to their online skin care store. The Victorian Cosmetic Institute specializes in non-surgical facial rejuvenation and body treatments.
Dr. Chan a leading physician of The Victorian cosmetic Institute mentioned said today –
"The facts are that cosmetic procedures are becoming common place with 41% of the Australian population over the age of 18 saying they would have cosmetic surgery in a heartbeat. "
"The primary reason people give for wanting a "freshen up" is that they feel past their use by date, with even those in the 25-34 year old age bracket feeling they are over the hill."
The introduction of more products to their online store, means that visitors to the site can access high quality skin care products from leading industry recognised brands including; Cosmedix, Aspect, Rationale, Osmosis, ASAP, Glo-minerals, Synergie minerals and Jane Iredale.
Actinica a new addition to the online store, is a specially formulated sun protection cream. Offering a sun protective factor up to 60 and up to 2 hours water resistance. This liposome based product suitable to all skin types, and provides a specially measured quantity with every pump.
Also new to The Victorian Institute online store is the home use derma roller by Medik8. The titanium derma roller contains fine needles which are rolled over the face and skin to create micro punctures, and can be utlised while applying soft or hard pressure for deeper penetration. The Medik8 titanium derma roller comes with its own cleaning kit and can be used in conjunction with other topical or retinoid creams. This product allows for home care of the face and skin, by allowing your skin to absorb skin products more efficiently and promote new collagen production.
Dr. Chan says on the new products available:
"We carefully select our products to ensure that we are providing only the best to our clients and visitors. I am thrilled to have new brands including Actinica, Medik8, Societe and Skinmedica products available to directly purchase from our website. All these brands offer high quality formulas at affordable prices.
The Victorian Cosmetic Institute provides products that work with your skin for overall improvement and these new products are a perfect example of that."
The Victorian Cosmetic Institute based in Melbourne Australia, consist of two clinics – Templestowe and Berwick. The Victorian Cosmetic Institute has a team of experienced and qualified cosmetic surgeons in Melbourne including Dr. Gavin Chan. The Institute specialises in providing patients cutting edge non-surgical treatments to rejuvenate the skin and body. Combining the latest research, technology and products The Victorian Institute provides clients with solutions to problem skin or methods for overall improvement.
# # #