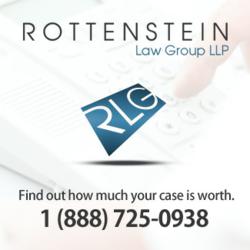 (PRWEB) June 12, 2013
Diabetes drug Victoza could potentially cause pancreatic cancer in patients who use it to treat their type 2 diabetes, according to the U.S. Food and Drug Administration.* The Rottenstein Law Group LLP unveils its new Victoza Lawsuits Center at http://www.victoza-lawsuits.com, designed to answer questions about the drug's side effects and to help visitors determine if they are eligible to file a Victoza lawsuit.
In March 2013 the FDA, after reviewing the results of clinical trials, issued a drug safety communication that connected Victoza, made by Novo Nordisk, with pancreatitis and cellular changes called "pancreatic duct metaplasia."
The Rottenstein Law Group LLP's Victoza Lawsuits Center also features the latest Victoza lawsuits news, an FAQ about the drug and a free brochure for helping those who believe Victoza harmed them find a qualified advocate.
*fda.gov/downloads/Drugs/DrugSafety/UCM199170.pdf
For the latest news on defective medications and medical devices and related lawsuits, visit the Rottenstein Law Group LLP's Injury Lawyer Newswire at injurylawyernewswire.com. Readers can subscribe to the news site's stories and videos to stay on top of personal injury news.
About THE ROTTENSTEIN LAW GROUP LLP
The Rottenstein Law Group LLP is a New York-based firm that represents clients nationwide in mass tort actions. The firm was founded by Rochelle Rottenstein, who has more than two decades of experience as a lawyer, to represent clients hurt by defective medical devices and medications. (Attorney advertising. Prior results do not guarantee a similar outcome.)
Contact:
The Rottenstein Law Group LLP
Rochelle Rottenstein, Esq.
321 W. 44th Street
# 804
New York NY 10036
(212) 933-9500 (office phone)
(212) 933-9980 (facsimile)
rochelle (at) rotlaw (dot) com
###