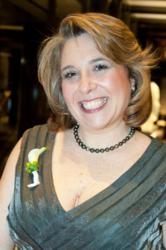 Vid4Pro is a professional version of YouTube; nothing like it exists for the legal, accounting and consulting world
New York, NY (PRWEB) March 07, 2012
Today, Vid4Pro, LLC announced the launch of vid4pro.com, a site created for individuals or businesses to upload professional videos for marketing, HR or client purposes. Vid4pro.com allows professionals to upload business videos that will never reside next to inappropriate content. With the guidance of the Vid4Pro team and SEO tips, marketers have a better chance of drawing a more targeted audience to their videos and more quickly engaging them in a business relationship.
According to Forrester Research, posting online videos can increase a site's chance of achieving first page rankings with Google by more than 50 percent. According to a 2011 Forbes survey, 64 percent of executives watch work-related videos on business-related websites on a weekly basis. Vid4Pro is capitalizing on the mass desire to receive information via videos and the gap in the B2B market for a place to house them appropriately.
One client is a full-service, business law firm, Womble Carlyle. The Director of Digital Media, Aden Dauchess, stated, "Womble Carlyle has produced a comprehensive library of videos and we wanted to expand our video marketing. Vid4Pro is the perfect platform through which to do this. The search capabilities are sophisticated and once in-house corporate counsel see how easy it is to use, we expect substantially increased traffic to our videos. Vid4Pro is a professional version of YouTube; nothing like it exists for the legal, accounting and consulting world." Womble Carlyle Sandridge & Rice, LLP has 14 offices in the Southeast, Mid-Atlantic, and Silicon Valley.
"Corporations spend hundreds of thousands of dollars creating branded videos, but have limited choices on where they can post, house, and direct traffic. Since Vid4Pro.com is exclusively for the professional community, visitors aren't bombarded with irrelevant ads or distracting content," said Linda Orton, Vid4Pro founder. "Through Vid4Pro.com businesses can reach a more targeted audience. Also, users will be able to leverage social media and be guided through video tagging and video SEO tips to support marketing, sales, training or recruitment objectives."
Users can search for online videos by geography and business types. The site organizes videos into the respective professional service sectors such as legal, accounting, consulting, financial, products, non-profit and technology and then has a robust section of sub-categories.
To upload videos, members will have the opportunity to sign up for a 30-day, free trial. After the trial period users can select from different plans ranging from $299 to $999 per month based. A few elements of a basic plan include the ability for members to upload 10 videos, have two administrative contacts, rate videos, comment on videos and note videos as their 'favorite'. More robust levels allow for social media, geo-tagging and leadership profiles. For additional details on pricing visit: http://www.vid4pro.com/join/
About Vid4Pro
Vid4Pro is the logical destination for firms and companies who have people, products and services to market, as well as the decision makers who control their marketing options. Marketers can choose to post their videos on Vid4Pro without the worry that it might reside next to inappropriate content or distracting ads. The site also acts as an additional marketing channel for business content and optimizes each video to increase search engine rankings, as well as drive clients to the business site. Videos help business happen. Vid4Pro was founded in 2011 by Linda Orton, who is also the founder of Intelligent Video Solutions, and winner of the 2011 Thought Leadership award from the NY Legal Marketing Association
###