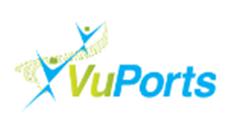 Please call us at 415-659-8178 for all your video conferencing rental and, purchase needs and we will be happy to help.
San Francisco, CA (PRWEB) December 01, 2011
VuPorts, a San Francisco video conferencing equipment dealer is currently offering a rental special for their Polycom VSX 7000 at $200 per day; and, their Polycom VSX 9000 at $400 per day plus shipping.
Using audio and video conferencing equipment to allow clients, fellow employees and co-workers to connect is made easy with video conferencing equipment. From a simple conversation between individuals in private offices to several individuals at different locations, video conferencing technology helps companies save time and money.
VuPorts stocks hundreds of video conferencing systems for sale and rental worldwide and in the Bay Area. They are possibly one of the only companies that can provide clients with quantity and quality video conferencing system rentals for as long as one month or more, or as short as their minimum requirement of two days. An option to purchase the rental equipment at the end of the rental period is available to customers, similar to a rent-to-own offer.
Instead of renting a video room, clients can simply rent or purchase video conferencing equipment from VuPorts, and host their video conferencing in the comfort of their own office. Brands available for rent and sale include Polycom, Tandberg (Cisco), Radvision, Codian, and Lifesize.
VuPorts will also pay top dollar to purchase client's Tandberg or Polycom Video Conferencing Systems with a fast and easy transaction.
All video conferencing equipment rentals are charged in full in advance of the rental period. VuPorts encourages clients to schedule their rental early to insure equipment availability.
"Please call us at 415-659-8178 for all your video conferencing rental and, purchase needs and we will be happy to help," said David Neuman of VuPorts.
For video conferencing rental and sales, or for more information about their current specials, please call VuPorts at 415-659-8178.
For more information about San Francisco VuPorts video phone and business phone as well as their other products, visit them at http://www.vuports.com; or visit their Facebook fan page. VuPorts is located at 451 Hayes St., San Francisco CA 94102.
About VuPorts
Since 2001, VuPorts has the premier supplier of refurbished, used and new video conferencing equipment in the Bay Area and worldwide. They stock what they sell and have the largest choice of video conferencing equipment available. They pride themselves on quality of service and the ability to source hard to find video conferencing products for customers quickly and aggressively. They also specialize in rentals of video conferencing systems.
###