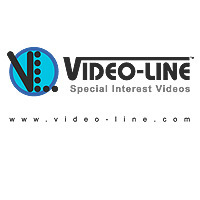 Many of the titles we carry are hard to find elsewhere or not available in local stores
Lake Forest, CA (PRWEB) January 15, 2008
John Gasca, Owner of Video-Line Special Interest Videos, announces the recent launch of a completely re-designed web site with a fresh new look that includes more information, products, features and security for their unique variety of video programs.
"What makes us different is that we provide a lot more information about each video we offer," explains Gasca. "On many sites you get a one sentence description and sometimes a picture of the video program that you are interested in. We wanted to give our customers more details and images so that they can make better choices."
Video-Line offers many DVD titles in diverse categories such as: Driver Education, Health & Fitness, Martial Arts, Parenting, Pets, Sports, Water Activities and more. "Many of the titles we carry are hard to find elsewhere or not available in local stores," said Gasca. "We were surprised how many people are looking for video instruction on topics like how to coach youth sports teams, how to pass the written DMV test, training dogs and pets, applying your own acrylic nails and even how to be a better kisser. That one is real popular around Valentine's Day."
The revised site design includes the ability to suggest other titles of interest to the customer as well as provide very secure transactions. "We know how important it is for customers to have their information protected when making an online purchase," stated Gasca. "That's why we went with VeriSign and Authorize.Net who are the industry leaders in secure transaction processing."
The company plans on adding an additional 25 new special interest titles by the end of January as well as adding titles in the new HD DVD and Blu-ray high definition video formats.
About Video-Line: The company was founded in 1997 as an online resource for special interest, instructional and training video programs available direct to the consumer. Video-Line specializes in unique and niche market video titles. For more information, visit http://www.video-line.com
###