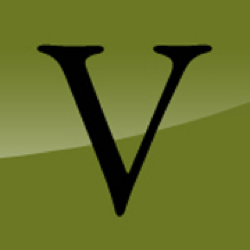 Since working with Video Broadcast Services our cliente base has dramatically increased and we are getting people referred over from other states who have seen our videos.
Northampton, MA (PRWEB) September 25, 2012
HealthBridge Management is the premier provider of health care services and an industry leader in long-term living care, post acute rehabilitation, respite care, and other specialty programs. Looking to boost the census records of specific nursing homes and active adult living communities, HealthBridge Management turned to the expert online advertising services of Video Broadcast Services. HealthBridge Management has been working with VBS for the past few months and when asked what the overall success of the marketing campaign has been, Sarah Williams, Clinical Liaison to Calvin Coolidge Nursing and Rehabilitation Center said, "Since working with VBS our census numbers have dramatically increased. It has also increased our client base and we are getting people referred over from other states who have seen our videos".
"Our video marketing services were actually created out of the frustrations that business owners feel when trying to market their product or service online," said Marcia Hawkins, President of VBS. When asked to explain what frustrations business owners are feeling, Marcia responded, "Business owners are spending money on marketing campaigns that either fail to deliver a ROI and come without a tangible product or can be expensive and carry little weight in terms of the end result". Hawkin's frustrations also stemmed from her passion in really wanting to help the small business owner. Hawkins has seen, "too many online marketers jump on the latest thing. They throw up a website and create a one-size fits all marketing program and charge lots of money up front". According to Marcia, this sets them apart as a legitimate and trusted video marketing company. "We don't have a one size fits all approach. Each of our video marketing campaigns are unique and are built according to our client's needs and goals." Marcia was also very proud to point out their exclusivity clause. Video Broadcast Services will not work with a partner's direct competition during the campaign. This type of loyalty is rarely seen in the online marketing space.
When asking the hard questions about what differentiates Video Broadcast Services from their competition, Kyle Clouse, Vice President was quick to respond. "You can spend a ton of money on a videographer and spend a lot of time trying to figure out how to market your business on the Internet, or you can hire Video Broadcast Services. You see, we are experts in Online Video Marketing; sometimes referred to as Video SEO. We study our partners business, products and services and then begin the process of creating a custom video marketing strategy. We create videos on a large scale; each video targeting specific keyword phrases that saturate the Internet with your business and get in front of your customers. We don't cut corners and we treat all our clients like they are the only client".
With a highly specialized team of professional scriptwriters, voice-over specialists, video producers and video SEO experts, Video Broadcast Services takes care of everything so that business owners can focus on the new business they will be receiving from their video marketing campaign. To find out more about Video Broadcast Services expert video marketing visit online at http://www.videobroadcastservices.com or call direct at 480-200-4222. To learn more about HealthBridge Management services visit online at http://www.healthbridgemanagement.com or contact Sarah Williams at 413-586-3150.