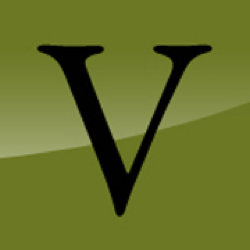 At the end of each video marketing campaign, we want our clients to feel that they received more than they paid for.
Salt Lake City, Utah (PRWEB) January 10, 2013
With the launch of their new interactive website, National Structured Funding® is using video marketing to drive traffic and increase brand awareness. National Structured Funding's® mission is to be a national leader in the Structured Settlements industry as a premier buyer of Structured Settlements, Fixed Annuities, Life Contingent (non-guaranteed) Structured Settlements, State Lotteries, Royalty Payments and other income streams. Placing the customer's needs first, coupled with offering the largest payouts for its customers in the industry, has quickly made National Structured Funding® a trusted source for individuals looking for lump sum payouts.
"It's rewarding", said Mark D. Graham, President of National Structured Funding®, "when you have an individual or family who needs a lump sum payment to start a new business, or for an unexpected life event, peace of mind, college tuition for a child, to pay off debt like a mortgage, or any other reason and you are able to help them and offer a higher payout as compared to the other national brands."
With a large array of services being offered, and looking for stronger national coverage, it's no surprise why National Structured Funding® turned to the expert video marketing services of Video Broadcast Services.
Video Broadcast Services began carving its name in the video marketing space with one goal in mind; to put the customer's needs first.
"There are video marketing companies who give incorrect expectations to their clients and ultimately end up giving the industry a bad name", said Marcia Hawkins, President of Video Broadcast Services. "We knew from day one that we wanted to be different. It has always been our goal to over-deliver for our clients. At the end of each video marketing campaign, we want our clients to feel that they received more than they paid for."
From custom YouTube channels, to a consistant feeding of the search engines with their clients fresh and relevant content, Video Broadcast Services has quickly become the industry leader in video marketing.
"In some instances, Video SEO gets lumped in with Video Marketing", said Kyle Clouse, Vide President of Video Broadcast Services. "We use the principles of search engine optimization as a foundation for our video marketing, but what we do is much more in-depth. In essence, we are creating online video billboards that are indexed and rank in the major search engines and remain for an indefinite amount of time".
"Mini infomercials with strong calls to action" was part of Clouse's thirty second elevator pitch. Not only do videos rank quicker and higher in the search engines over traditional websites, they also display a video thumbnail for increased branding and eyeballs. These are just a few of the reasons that is making video marketing an attractive method for marketing a business online.
Online trends are showing a distinctive shift of businesses moving more towards interactive video for branding and online awareness. In fact, YouTube's Robert Kyncl, the head of global partnerships, recently made the bold prediction that very soon 90% of all web traffic will be video traffic. Whether you're an Attorney, Doctor, Auto Dealership, Dentist or a buyer of Structured Settlements, Video Broadcast Services definitely has your business covered with their expert video marketing services. To learn more about Video Broadcast Services visit online at http://www.videobroadcastservices.com or call direct at 480-200-4222. To learn more about National Structured Funding® visit online at http://www.natlstructuredfunding.com or call 855-551-1616.