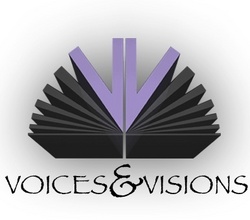 As someone who's floated around in circles of video for a wide range of uses, I was immediately taken with the quality of V&V productions when I saw their work
Montclair, NJ (Vocus) March 31, 2009
V&V is an award-winning corporate video production company headquartered just outside of Manhattan in Montclair, NJ. The company's greatest strength lies in the backbone of its origins: For over 12 years the company's principals have also been producing documentaries for global distribution and have a long record of success on PBS and through other broadcast outlets. V&V brings the same combination of high-end cinematographic, writing, editing, and related talents found in their broadcast documentaries to the production each corporate client wants to create, ranging from web clips to promotional, marketing, investor relations, industrial, educational, fundraising and other videos.
In January 2009 V&V expanded its presence into Southern California where its principals, Ellen Friedland and Curt Fissel, are currently editing a major documentary.
"We came to Los Angeles to be in the heart and get the benefits of the film industry as we posted Delicious Peace Grows in a Ugandan Coffee Bean, and we discovered that our corporate video services also had a market in this region," said Friedland.
Sheppard saw an early screening of the documentary, was hooked by the way the story was told and the quality of the cinematography, and approached Friedland about a collaboration that would make use of his sales talents, which have an exceptionally successful track record.
"We were honored to have the opportunity to work with Phillip," Friedland said. "He has unlimited energy, is honest and genuine, has a lot of charisma, and is a wiz in all the fields complementary to video, including a host of software platforms, web 2.0, social media marketing and enterprise social networking. Our interests were a perfect fit."
Phillip has sold software for customer-focused analytic and marketing automation applications that analyze customer data from multiple touch points and use that information to execute marketing campaigns, improve online merchandising and content, increase site stickiness, and personalize all customer interactions. Created for rapid time to value and implemented in as few as 15 days, this software constituted the critical e-commerce infrastructure to more than 400 customers, including ADP, BEA Systems, Cisco Systems, Ebags, Corporate Express, Fidelity Investments, Hewlett Packard, InsWeb, Kodak, LoanCity.com, Mercata.com, Nortel Networks, Onvia.com, The Sharper Image, and United Airlines. Phillip is also a former Federal Agent, a US Army Veteran, and a TV commercial actor.
"As someone who's floated around in circles of video for a wide range of uses, I was immediately taken with the quality of V&V productions when I saw their work," Sheppard stated. "I went straight to their website and watched clip after clip, impressed by the consistent, top-notch quality and the ease with which I could help them sell it."
The trailer of Delicious Peace Grows in a Ugandan Coffee Bean has already won a "best in cinema" award for a short documentary at a film festival. Articles about the upcoming movie have also been written in a number of publications; even O, the Oprah magazine, included a story about the farmers' coop in their August 2008 edition.
Fissel and Friedland have many years of experience in the world of video production. Fissel has received a Cine Golden Eagle, silver Tellys, an Associated Press Outstanding Documentary award, earned several Emmy nominations, and was admitted to the NJ Advertising Hall of Fame as the first individual in the category of cinematographer. Friedland began her career as an attorney clerking in the US District Court in Manhattan, then transitioned to a job as a political journalist in New Jersey before becoming a producer and writer in the video and filmmaking space.
Voices & Visions (V&V) corporate video production company, headquartered in New Jersey just outside Manhattan, has teamed up with LA-based seasoned business executive Phillip Sheppard who will serve as V&V's VP of New Business Development. The move comes as V&V expands its operation into southern California. With V&V specializing in combining excellent cinematographic, writing, editing, and related talents with the skills to grasp comprehensively the subject each client brings, and Sheppard's exceptional record of creating, producing, and managing sales strategies and sound sales plans, the fusion of strengths is hoped to expand V&V's national footprint.
###