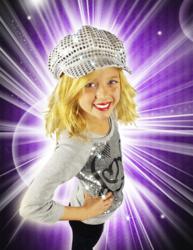 Medina, Ohio (PRWEB) November 28, 2012
Medina, Ohio, fifth-grader Ava (aka Video Ava) and her friends are among the hottest acts on YouTube right now, with their latest video gaining more than 50,000 views in less than one month. These lip-synching preteens have taken on some of today's most popular songs in videos filmed by Ava's father.
Using green-screen technology, the videos feature the talented girls in a variety of simulated settings. Their video of Taylor Swift's song "We Are Never Ever Getting Back Together," showcasing five of the friends, was recently featured on Cleveland's Fox 8 morning show.
"It's been so much fun making these videos with my friends," Ava says. "And having people all across the country and even the world watch them and like them is so cool. We made them just for us, but other people seem to love them too."
See for yourself what all the buzz is about at http://www.VideoAva.com. And check back often: Ava and her friends will be releasing more videos for your entertainment soon.