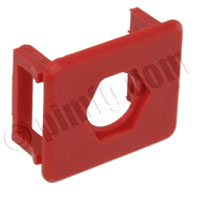 Video balun supplier PI Manufacturing, Corp. now offers the latest addition to its inventory sold at competitive wholesale prices.
Rowland Heights, CA (PRWEB) December 14, 2011
New arrivals welcome the month of December and that is exactly what PIMFG.com gives its loyal customers and new clients. Video balun supplier PI Manufacturing, Corp. now offers the latest addition to its inventory – cables, adapters, antennas, computer peripherals and more, which are sold at competitive wholesale prices.
16-inch audio cables can be purchased starting at $3.80 while Red Keystone Snap-in Bezel for F Connectors are available for only $0.24. F connectors transform the F-type connectors into snap-in bezel models and come in a variety of colors for organizational purposes. When it comes to computer peripherals, the Zippy Full Function Bluetooth Mini Keyboard, priced at $35.00, can communicate with smartphones and other mobile devices. It also has a transmission range of up to 10 meters for the ultimate portable keyboard.
On sale items include the 1ft Mini DisplayPort Male to 2 x Mini DisplayPort Female Adapter Cable for $9.99, iPhone, iPod, iPad Dock to HDMI Adapter Cable for $31.99, Digital Indoor / Outdoor ATSC Antenna for $16.45, and Bluetooth Cellular Phone Gateway for $49.00. Other products of interest are the Clear Tempered Glass Shelves Bracket with Cable Management and Adjustable Height priced at $31.50 and Dome Camera Kit for $259.00.
Being in the business for over 20 years, PIMFG.com knows that quality should never be sacrificed when it comes to wholesale products. As technology continues to evolve, PIMFG.com is on the forefront to provide a better shopping experience for its customers, constantly expanding to offer the most technologically-advanced products. PIMFG.com offers a wide range of security, networking, and home theater products.
Visit the company's official blog or simply subscribe to the video balun's official mailing list for more details on PI Manufacturing, Corp.'s products and services.
About PI Manufacturing Corp.
PI Manufacturing Corp. has been serving customers for over 24 years. Specializing as a manufacturer, importer and distributor, PI offers customers a full line of high quality products. It carries computer cables, networking cables, audio/video cables, adapters, home theater products (HDMI, LCD Plasma Wall Mounts, Ceiling/In-Wall Speakers), security products, and thousands of other items at wholesale prices. The company has earned the reputation as one of the fastest growing companies according to US. Press, press release produced by Cybertegic.com – an Internet marketing services agency that specializes in search engine optimization and SEO marketing.
###