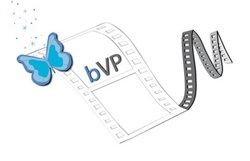 There is a reason that you see so many infomercials on television. Consumers love these gadgets and given that most of the infomercial buying power comes from women, they are often looking for something unusual to provide as a gift to a loved one or to themselves
BOCA RATON, Fla. (PRWEB) September 16, 2008
Sherry observes that, "The infomercial industry remains a leading way to brand a product. Infomercials can strategically provide the foundation for retail roll-out. The diet and health industry is still booming but quick, do-it-yourself products for the everyday home owner can perform well, provided the infomercial is professionally produced and properly tested."
The key is to think like a consumer. What will make a consumer's life less complicated and provide ease of use? Estimates range from 1 in 60 to 1 in 100 for a success rate of 1.5 MER (Merchandise Exchange Ratio) or higher. The right product that tugs at a nerve can often be something quite obscure. It's the brilliance of filling a simple need.
"There is a reason that you see so many infomercials on television. Consumers love these gadgets and given that most of the infomercial buying power comes from women, they are often looking for something unusual to provide as a gift to a loved one or to themselves," states Thomas.
Thomas explains that the cost to produce an infomercial depends on the length. ShortForm infomercials run two minutes long while LongForm runs twenty eight and a half minutes. Many factors affect the price of an infomercial such as how many hours you need to shoot, how many locations will be shot, and the number of actors or voice-over experts involved.
Infomercial production can be expensive, but Breathless creates these productions for a fraction of the cost of many other companies.
About Breathless Video Productions
Breathless Video Productions, LLC based in South Florida is a top one-stop shopping video production company that produces all types of video from commercials to exercise video. Their crews are based around the globe, therefore making it easy to shoot anywhere in the world. Each member of their staff has broadcast media experience. Their equipment is state-of-the-art and non-linear editing is all done on FinalCut Pro, the industry standard.
For more information, visit: http://www.BreathlessVideo.com.