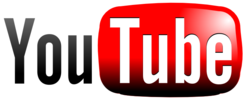 The big lesson is you can't cheat your way to web video succes
Melbourne, Victoria (PRWEB) January 05, 2013
A couple of weeks ago Billboard magazine's extension site Billboard.biz, clarified how large channels were wiped of billions of inaccurate video views.The sudden decline in watch counts left channels looking a little bare. The big question is whether YouTube will continue to cull inactive and 3rd party serviced views. YouTube marketing expert and owner of Melbourne Video Production David Jenyns says, "As part of their terms of service, YouTube is likely to continue de-spamming data to keep their statistics as accurate as possible. But, those of us who publish videos with the audience's best interest at heart, and don't employ external businesses to falsely bolster watch counts, aren't likely to be affected at all."
Creating and publishing online video productions is a fast growing marketing tool, being capitalized by both small and large companies. And just like real life, the more "popular" something becomes, the more success it will achieve; therefore, an internet video's aim is to attain a large number of views to appear in demand.
As reported by Billboard.biz, YouTube deleted billions of views from inactive videos at Universal and Sony's old channels. Many other channels were affected as well, but not to the same level as these music companies. The steep reduction in watch counts has occurred because the video was no longer live, the channel was considered dormant, or because the views were a result of automated systems, which add to a video's views without anyone having to actually watch the clip.
David says that now one of the big questions hitting video marketing forums is if this culling will continue and who's affected. "The sheer number of videos and views wiped off YouTube is staggering at first glance," says David, "However quite small in comparison with the overall numbers YouTube boasts. But now they're actively enforcing policies, it's pretty evident they'll continue to strip channels of inactive videos and fake views, and perhaps get a bit more stringent on allowing viewer numbers to tick over."
Channels who employ unnatural tactics such as "buying views," which is an effort to make themselves and their videos more popular in the eyes of viewers, will be most affected. But Melbourne Video Production's owner says this short-cut has never been supported or used by his company because "It's not truly representative of what's on offer. If someone sees a video with a million views, they expect it to be of some value. But if the creator of that video only purchased views, it discredits the video and channel completely."
He continues, "If you create a good video with value to the viewer, it will naturally grow. If you make an excellent web video, then views will snowball because watchers will want to share it." David also says that YouTube's desire to clean up their numbers, and the subsequent clearing of billions of views, shouldn't come as any surprise, "Their policy has always stated they don't allow automated systems or methods of falsely inflating watch counts."
The web video expert further says that anyone who uses best practices in the online video production industry won't be affected by YouTube's big clean, "If someone's created a quality video, published and implemented legitimate SEO and marketing practices to make it known, the numbers on that video would have increased organically and over time. That's the right way to do it."
David also says channel owners must stay on top of their YouTube activity and videos, ensuring their channel doesn't become dormant or depend on views from inactive videos. "If the channel becomes inactive, or the video isn't live over a period of time, you'll probably get a visit from the YouTube de-spammer and get some views, and potentially some videos, wiped out. So stay on top of things by continuing to give your viewers what they want: great web videos."
Melbourne Video Production have been producing and sharing web video for many years, with hundreds of their own and client videos up on YouTube. Their sister company Melbourne SEO Services then employ the best SEO methods to market the videos in ways which comply with both Google and YouTube's terms of service.
David's video production Melbourne based company assists businesses of all sizes and budgets. He offers everything from basic 'dry' studio hire to fully scripted and produced web video packages.
"The big lesson is you can't cheat your way to web video success," remarks David, "But, if you do what we do at Melbourne Video Productions, your video will be useful to the viewer and grow in popularity as a result of ethical SEO and marketing strategies, which will result in a successful video marketing campaign."
To learn more about Melbourne Video Production's best practices for producing web videos and video production marketing, click here.
About Melbourne Video Production
Melbourne Video Production is a division of MelbourneSEOServices.com, a full service search engine optimization (SEO) consultancy, based in Australia, but with a worldwide client base.
Melbourne Video Production has the unique ability to combine their web video expertise with strategic SEO practices from Melbourne SEO.
Director, David Jenyns, has, over several years, built a team of experts who are niche experts to support the business, and who share his ethos for ethical, professional internet marketing and web video.
More about David Jenyns at http://www.davidjenyns.com