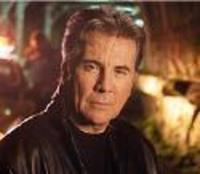 Authorities do think they have the right man. They're almost sure
San Diego, CA (PRWEB) April 27, 2009
A video crew and producer from Solana Productions, Inc., spent two days on the scene with John Walsh last week as the "America's Most Wanted" host tracked police developments in the case against accused "Craigslist Killer" Philip Markoff.
"Authorities do think they have the right man. They're almost sure," Walsh said in an exclusive interview shot in HD (high-definition) by the San Diego video production company. "They believe that this is a rookie serial killer: Someone who preyed upon women using the Internet to lure them where he needed to get them. Many serial killers start out with victims that they don't murder, working up to the murders."
Solana Productions, Inc., is a San Diego video production company that specializes in broadcast, cable, internet and corporate productions. The company, which covers productions throughout Southern California and the West, is staffed by Emmy award-winning photojournalists and nationally recognized producers. More information about the company is available at http://www.solanaproductions.com .
Walsh was in San Diego to tape an upcoming show on the escalating drug violence south of the U.S. border, but kept in close communication with Boston law enforcement officials as the Craigslist case unfolded. He revealed that police reportedly made a preliminary match between the gun found in Markoff's apartment and the weapon used to kill Julissa Brisman at the Copley Marriott on April 14. Walsh also said that Markoff's fingerprints reportedly matched those found on plastic restraints and duct tape left at the murder scene.
Markoff was said to be suicide watch in a Boston jail, being held without bail on murder, kidnapping and robbery charges in the brutal killing of Brisman, an out-call Manhattan masseuse, and in the robbery of an alleged prostitute.
Solana Productions recorded two interviews in San Diego with Walsh for TV's "The Insider," which airs nationwide in syndication. Both were shot with a Sony XD camera in a "live talkback" style made popular by ABC's "Nightline."
On Thursday, Solana videotaped the TV host in La Jolla, where he was scheduled to speak to business executives. The following day, Walsh met the Solana crew and producer on location in San Ysidro, just north of the U.S.- Mexico border, where he was taping "America's Most Wanted."
Markoff, an engaged Boston University medical student arrested April 20, is accused of using Craigslist.com to lure in his victims. Some reports say he had a gambling addiction and was using robberies to finance his habit. But, according to police, when the masseuse, Julissa Brisman, fought back, he shot her with a pistol that he stashed in a hollowed-out copy of the medical book, Gray's Anatomy.
Authorities say they have accumulated evidence in the case that includes panties from the victims found in the Boston-area apartment Markoff shared with his fiancee. In Walsh's interviews, he noted that serial killers often retain possessions of their victims as "trophies," and urged women who may have had encounters with Markoff to come forward.
"Police think they have three women that were victimized by this guy, and I wouldn't be surprised if more come forward with more publicity," he said. "Police are looking for more information about this guy. They need to build an airtight case, so if you were a victim of this guy or you were contacted by this guy, go to police. You can remain anonymous, but they need to know how many victims there are out there to built this solid case."
About Solana Productions, Inc.:
The company was founded in 1995 by director/producer Rory Bennett, a former TV correspondent and newspaper reporter, and EMMY award-winning producer/photographer Kurt Snider.
Solana Productions specializes in creative field production throughout Southern California for some of TV's most successful shows, including "Entertainment Tonight," "Dr. Phil" and "Oprah." The company also produces corporate videos for several Fortune 500 companies, including Hewlett Packard, Ford and Wells Fargo. Los Angeles and San Diego video production services include webcasting and streaming video for pay-per-view events.
The company has a combined 25 EMMY awards for producing, writing, photography and editing. This is in addition to Silver and Bronze medals from the New York Film Festival, two national Iris awards and a Gracie award.
###