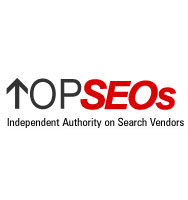 Plymouth, IN (PRWEB) January 16, 2009
topseos is once again ready to bring out the rankings of the best video SEO agencies in the industry. Being the independent authority on Search, there are few others who can evaluate internet marketing firms with the precision and expertise that topseos possesses.
The following is the list of the leading Video SEO agencies for January 2009.
1. ArteWorks vFlood
2. Fathom SEO
3. EveryZing
4. HighPoint Search Marketing
5. OptiTrex LLC
6. PG1 Search
7. Lancer Media
8. Avant Site
9. RZ Concepts, Inc.
10. Stew Art Media
The evaluation process that leads up to the compilation of this monthly list is rigorous and thorough. topseos assesses each firm at multiple levels to determine which ones are truly well-rounded and consistent in their performance.
Video SEO firms that would like to be considered for the topseos rankings can apply at:
http://www.topseos.com/rankings/search-engine-marketing-agencies/apply-for-ranking
To learn more about the best Video SEO companies, visit: http://www.topseos.com/rankings-of-best-video-seo-companies
###