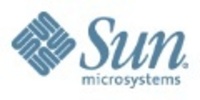 The Network is The Computer
SAN FRANCISCO (PRWEB) May 7, 2008
Consumers are demanding a rich video experience across multiple screens and this deal compliments the Java(TM) platform for RIAs by adding On2 Technologies TrueMotion codecs. Sun and On2 have come together to deliver the essential technologies and services that are designed to power compelling video applications. With JavaFX rich client technology, the same high resolution video and media applications can run across the billions of devices that use the Java platform -- browsers, desktops, mobile and embedded devices. The first availability of On2 video codec for JavaFX software products is scheduled for the fall of 2008.
"The JavaFX runtime environment is designed from the ground up to support high fidelity media, empowering content authors to deliver media-rich content and applications across all the screens of your life. On2 shares Sun's vision of driving video convergence across desktops and mobile devices and we look forward to working with On2 to deliver this capability as part of the JavaFX family of products," said Rich Green, executive vice president, Software at Sun.
"On2 is recognized as a world leader in video compression technologies. Our codecs deliver the highest quality with less data, and enable compelling video in products and services, from mobile devices to web, VoIP, gaming, broadcast and more. Because of the pervasiveness of Java technology, we are pleased that Sun will be including TrueMotion as the video codec to key partners across the digital media ecosystem," said Bill Joll, President and CEO of On2 technologies.
The Java platform is the global standard that powers billions of devices - from desktop browsers and computers (91 percent) to mobile phones (more than two billion) and Blu-ray Disc players (13 million), TVs (nine million) and other connected consumer products. Through continual innovation, On2 satisfies the toughest quality, bandwidth, and power requirements for video. The company's TrueMotion video codecs the video market, with more than two billion deployments on desktops worldwide and more than 200+ million in mobile. The combination of On2 TrueMotion video with the Java platform and JavaFX rich client technology brings a whole new dimension to the immense breadth of high fidelity media applications and devices.
About the JavaOne Conference
Now, in its 13th year, the annual JavaOne conference brings together a global community of more than 15,000 developers, students, bloggers, social media, Web 2.0 companies and blue-chip businesses along with more than 135 exhibitors from 65 countries together to share the power of Java technology. This year's Conference theme "Java + You" captures the consumer and developer perspectives and how they experience amazing, consumer-centric Java technology. For consumers interested in downloading the Java platform or learning more about how Java technology impacts their lives, go to http://java.com, a consumer focused site which boasts more than 20 million visitors per month. For more information about the JavaOne conference, visit http://java.sun.com/javaone.
About Sun Microsystems, Inc.
Sun Microsystems develops the technologies that power the global marketplace. Guided by a singular vision -- "The Network is The Computer"(TM) -- Sun drives network participation through shared innovation, community development and open source leadership. Sun can be found in more than 100 countries and on the Web at http://sun.com.
About On2 Technologies, Inc.
On2 Technologies (AMEX:ONT) ensures a compelling video experience for any video application anywhere. From low bit rate to high definition, On2 provides optimized video compression technology enabling innovative solutions for application developers, content and service providers, chip vendors, device manufacturers, digital signage companies and beyond.
On2 TrueMotion compression schemes are built to deliver the highest video quality within any given data bandwidth. Moreover, On2 video is designed for simple decode enabling optimal playback at higher resolutions on systems with less powerful processors. This also gives developers the overhead they need to integrate more exciting user interfaces and functionality in their applications.
Established in 1992 and headquartered in Tarrytown, New York, On2 has offices and partners in Finland, Germany, UK, Japan, China, Taiwan, Korea and India. Customers include Nokia, Samsung, Freescale, AMS, Atmel, Adobe, AOL, Sony, Skype, Facebook, VideoEgg, Brightcove, Move Networks and XM Satellite Radio. For more information please visit http://www.on2.com.
Sun, Sun Microsystems, the Sun logo, Java, JavaFX, JavaOne and The Network Is The Computer are trademarks or registered trademarks of Sun Microsystems, Inc. in the United States and other countries.