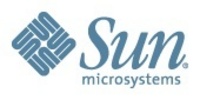 The Network is the Computer
MENLO PARK, Calif. (PRWEB) October 2, 2008
When:
9 a.m.-10 a.m. PST, Friday, October 3, 2008
http://www.blogtalkradio.com/shiftradio
How to Listen to the Live Show:
Visit http://www.blogtalkradio.com/shiftradio, and dial (347) 539-5008 to ask guests live questions. To submit questions prior to the show, send them to shiftradio@sun.com by Thursday, October 2.
Podcasts will be posted after every show at: http://www.blogtalkradio.com/stations/sunradio/featured.aspx
About the Guest:
Tommy Tallarico holds positions as Executive Producer & CEO of Video Games Live; Founder, CEO & Chairman of the Game Audio Network Guild (G.A.N.G.); Host, Writer & Producer for The Electric Playground and Reviews on the Run; President of Tommy Tallarico Studios, Inc. In addition, Tommy's top audio game titles include Earthworm Jim, Tony Hawk's Pro Skater, Disney's Aladdin, Spider-Man, Madden Football, Mortal Kombat and Twisted Metal.
Upcoming Guests:
For more information on future guests of SHIFT Radio, visit:
http://www.blogtalkradio.com/shiftradio
About Sun Microsystems, Inc.
Sun Microsystems develops the technologies that power the global marketplace. Guided by a singular vision -- "The Network is the Computer" -- Sun drives network participation through shared innovation, community development and open source leadership. Sun can be found in more than 100 countries and on the Web at http://sun.com.