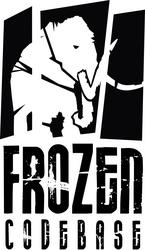 Flat Track Derby is an amazingly compelling national phenomenon
(PRWEB) May 16, 2008
The Women's Flat Track Derby Association (WFTDA), announced that it has partnered exclusively with Frozen Codebase LLC, to bring its ''Real. Strong. Athletic. Revolutionary.'' brand of modern roller derby to the world of video games.
"WFTDA is excited to be working with Frozen Codebase on this groundbreaking new game. We have long thought the sport was begging to be immortalized in game form, especially considering not everyone is willing to take the risks we do on the flat track. Now everyone can be a rollergirl – all of the fun, with none of the bruises! Working with Frozen Codebase has been nothing short of ecstasy in collaboration – they are the WFTDA of gaming. We share a DIY spirit, edgy creativity, sense of humor and pioneering work ethic that makes us great partners. FCB is dedicated to creating an exceptional game for the gamer, with our vision for the sport as the focus. This game will truly represent our skaters and all the fun that is flat-track derby!" –Mercy Less, Marketing/PR Chair, WFTDA
"The WFTDA is so thrilled to see this video game grow; with the fantastic energy of Frozen Codebase and with game direction from the world's foremost flat-track roller derby athletes, we're confident this game will create a whole new segment of roller derby fanatics." –Crackerjack, President, WFTDA
As a leading independent video game developer of original intellectual property, Frozen Codebase is excited to enter into an exclusive partnership with the WFTDA to bring flat track derby to life as a cutting edge video game. While further details of the video game's development are pending, Frozen Codebase invites fans to participate on its user forums (visit http://www.frozencodebase.com/proto2/ ) and look to their hometown WFTDA leagues for a glimpse of the action that is coming soon.
"Frozen Codebase is an elite group of experienced and dedicated game developers. As proud sponsors of two WFTDA teams — Milwaukee's BrewCity Bruisers and Madison's Mad Rollin' Dolls — we've become totally immersed in this culture," said Frozen Codebase President Ben Geisler. "Frozen Codebase is a studio of game developers committed to consistently delivering innovative and original games. Modern roller derby is nothing like your grandma's derby. It's real, it's punk, it's action and attitude and it's begging to become an exciting, action-packed video game!"
"Flat Track Derby is an amazingly compelling national phenomenon," added Norb Rozek (aka part-time derby announcer Rev. Norb), Vice President of Frozen Codebase. "Derby's sense of community and emergent subcultural identity reminds me a lot of the early days of the punk scene, but with appeal to a broader fanbase. Plus it's a gas!"
About Frozen Codebase LLC
Frozen Codebase (http://www.frozencodebase.com ) is a leading independent video game studio focused on innovative ideas, original games, and non-stop compelling gameplay. Founded by industry veteran Ben Geisler (''Quake 4,'' ''Incredible Hulk: Ultimate Destruction''), Frozen Codebase began Xbox 360 game production in 2006 with a staff of industry veterans. Frozen Codebase has several production teams and includes ex-employees of Raven Software (Activision), Radical Entertainment (Vivendi) and GarageGames. Frozen Codebase is a fully authorized developer for XBox 360, Sony PS3 and Nintendo Wii. Frozen Codebase has created ''Screwjumper'' on the Xbox 360 Live Arcade and ''Elements of Destruction'' on the PC and Xbox 360 Live Arcade. Publisher clients include THQ, Sierra Online (Vivendi) and GarageGames.
About WFTDA
Founded in 2004, the Women's Flat Track Derby Association (WFTDA, http://www.wftda.com ) promotes and fosters the sport of women's flat track roller derby by facilitating the development of athletic ability, sportswomanship, and goodwill among member leagues. The governing philosophy is ''by the skaters, for the skaters.'' Women skaters from the 56 member leagues are primary owners, managers, and operators of each member league and of the association. Operational tasks include setting standards for rules, seasons, and safety, as well as determining guidelines for the national and international athletic competitions of member leagues. All member leagues have a voice in the decision-making process, and agree to comply with the governing body's policies.
###