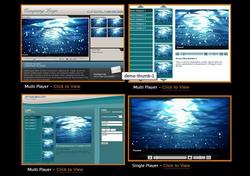 San Diego, CA (PRWEB) June 5, 2008
With video quickly becoming the medium of choice on the Internet, San Diego based ad agency Rosemont Media is leading the way for its clients to take advantage of new Internet marketing opportunities being paved by video search. The firm, who traditionally custom produces internet marketing strategies for plastic surgeons, cosmetic dentists, and other small businesses, has added full scale video services to its product portfolio.
Rosemont CEO, Keith Humes explains, "Not only does online video provide the most powerful means to effectively deliver a message to website visitors, it also has potential to boost a sites search engine rankings. Our clients have come to rely on traditional SEO to generate targeted traffic to their websites. With the advent of blended search results by Google™, we can now deploy Video SEO strategies to drive traffic to their video which has the potential to attract site visitors as well."
With over 15 years of television experience and an expertise in Internet technology, Rosemont Media is uniquely positioned to implement effective video search engine optimization strategies. Full time producers work intimately with clients to create a script that can be brought to life during the video shoot. Organization of the video content is carefully thought out prior to production and upon completion, the full time motion graphics team adds finishing touches. With access to hundreds of customized video players, clients of Rosemont Media have endless options for site implementation. Once added to the website, the final component of the strategy is to optimize the videos for various video sharing sites like YouTube, MySpaceTV, MetaCafe, and also Google's™universal search.
Detailed product information can be accessed through Rosemont Media's Internet Video web page. In addition, Rosemont Media maintains industry specific blogs including plastic surgery marketing and cosmetic dentistry marketing on relevant search engine marketing topics.
About Rosemont Media
Headquartered in the San Diego suburb of Pacific Beach, Rosemont Media has extensive collective experience in creating custom Internet marketing solutions with a specialized emphasis in elective healthcare and other professional industries. Corporate website: http://www.rosemontmedia.com/
###