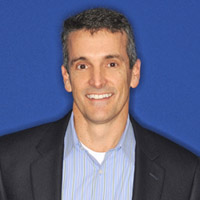 Whitlock has made significant investments in key personnel to stay ahead of the technology curve in the evolving AV industry.
Richmond, VA (PRWEB) September 30, 2011
Whitlock, a global AV integration, videoconferencing and managed services provider, announces that it made the Inc. 500/5000 list for 2011, which identifies the nation's fastest growing private companies. The full list of companies was released last month, with an awards ceremony held in Washington DC September 22-24th.
Whitlock joins an impressive list of small- and mid-sized businesses that have had a significant impact on the U.S. economy, creating more than 350,000 jobs in the past three years, according to Inc. Magazine.
"Our company's growth is due primarily to recruiting and retaining the most talented people and our dedication to providing excellent service to our enterprise customers," states Doug Hall, CEO. "Whitlock has also made significant investments in the development of key personnel to better prepare our team to stay ahead of the technology curve in the evolving AV industry. We provide technically competent and financially efficient solutions that solve the complex communication and collaboration needs for our clients."
Earlier this year, Whitlock was designated as one of the largest audiovisual integrators in the U.S. by leading industry pub, Systems Contractor News. Whitlock is also well prepared to address their customers' global needs through the Global Presence Alliance (http://www.global-presence.org), of which it is a founding member.
Whitlock is a global leader in AV integration, videoconferencing solutions and managed services. The company helps clients maximize, standardize and protect the value of their audiovisual technology investments. Whitlock has over 20 locations across the U.S. and is a founder and partner in the Global Presence Alliance, which provides systems integration, standards, quality control and support for audiovisual services worldwide. http://www.whitlock.com/.
###