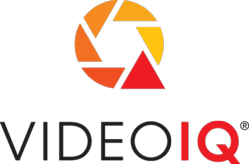 "What customers want from their video surveillance solution is to be aware at all times and to exercise that ounce of prevention – by responding in real-time, rather than just view footage after the fact," said Dr. Mahesh Saptharishi, CTO
Bedford, MA (PRWEB) April 09, 2013
VideoIQ, the recognized leader in advanced video analytic surveillance solutions, today announced the availability of the Rialto R-Series, a modular video analytic appliance with support for up to 16 IP or analog cameras. The R-Series solution will be on display at the ISC West Show, Las Vegas in booth #6095, April 10 -12th.
Enhance your surveillance system with real-time analytics
The R-Series enables users to be aware 24/7/365 with the industry's most accurate analytics. VideoIQ identifies suspicious activity as it unfolds, preventing it from impacting businesses of all sizes. With the R- Series, users can add advanced video analytics to virtually any new or existing system and effectively monitor their facility via their Smartphone, Tablet or with the help of a central monitoring station. With VideoIQ's mobile app for iPhone and Android, users can view live events and respond in real-time to detected threats by calling law enforcement or other responders or by initiating the audio talk feature.
The Rialto allows businesses to enhance existing surveillance systems with cutting-edge intelligence and analytics, without replacing their entire solution. The Rialto family is compatible with 3rd party IP, analog or thermal cameras, and does not require infrastructure upgrades. The Rialto R-series offers a slim 1U rack-mount design, 2TB of onboard RAID storage and a modular and expandable selection of analog and IP blades. With one 16-channel unit, any passive surveillance system can be transformed into a powerful, crime prevention solution.
Live Event Verification
The Rialto R-Series is integrated with View and VideoIQ Mobile (iOS and Android devices). When a suspicious activity is detected, live alerts and video are sent directly to a designated responder – either an end-user, on-site security personnel or a professional monitoring partner. And because this technology learns with every incident, false alarms are dramatically reduced without compromising safety and security.
The Goal is Prevention
"What customers want from their video surveillance solution is to be aware at all times and to exercise that ounce of prevention – by responding in real-time, rather than just view footage after the fact," said Dr. Mahesh Saptharishi, Chief Technology Officer for VideoIQ. "The Rialto R Series enables users to affordably upgrade to advanced analytics that accurately detect and alert on events that need immediate attention. VideoIQ essentially prevents bad things from happening. This is what drives our analytics development every single day. VideoIQ's patented intelligence learns over time and continues to get smarter and more accurate."
The Rialto R-Series is scheduled for general release on May 15, 2013 through the VideoIQ worldwide network of distribution partners and dealers.
About VideoIQ
Imagine if video could see and think the way we do. VideoIQ's patented technologies enable cameras to do just that. VideoIQ watches constantly and filters out 99.9% of the noise—focusing on the 0.1% of video events that you need to know about. VideoIQ is the leader in the application of intelligent analytics to video surveillance. We are the brains behind real-time video analysis systems that learn—so you know before bad things happen. Protect what matters to you anywhere, all the time with VideoIQ. Visit us at videoiq.com, on twitter, facebook, youtube and our blog.
Media Contacts:
Marianne Rocco
VideoIQ
781-904-0252
mrocco(at)videoiq(dot)com