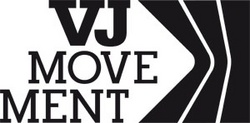 VJM's professional journalists produce the stories, but it's their members who set the news agenda
The Hague, Netherlands (PRWEB) November 5, 2009
The International media is in crisis. News bureaus around the world are forced to make drastic cut backs. As a result, the public is losing out on professional reporting and in-depth coverage. The Video Journalism Movement offers an alternative.
With a network of over 150 professional video journalists and editorial cartoonists that is growing daily, VJM brings real stories, from reporters on the ground, unseen anywhere else.
The VJ movement combines the best of both traditional and citizen journalism; professionalism and interactivity. VJM's professional network produces the stories, but it's the members who set the news agenda. In the online newsroom they suggest, select and discuss the stories they think should be told.
Founder and journalist Thomas Loudon, came up with the concept while covering the conflicts in Afghanistan and Iraq. While talking with other foreign journalists, Loudon realized two things:
-Journalists were limited by the news agenda back home
-When covering the same topic, these international reporters all ended up with entirely different stories
He realized fundamentally that "There is more than one truth" and this formed the
basis of the VJ Movement concept. Loudon then teamed up with longtime friend and web veteran Arend Jan van den Beld, who was instrumental in transferring that concept into the VJ Movement Internet platform.
To learn more, visit vjmovement.com.
###