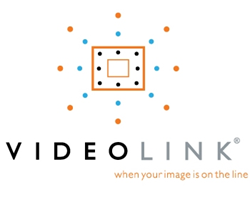 "Not only will our attorneys be readily available for live TV commentary, but we can quickly and very cost-effectively create HD quality video for all of our marketing initiatives."
Boston, MA (PRWEB) September 23, 2014
Law firm Fish & Richardson has engaged VideoLink LLC, a full service video production company headquartered in Newton, Massachusetts, to develop a long-term video strategy and install a customized on-site video studio to support the firm's strategic video marketing initiatives.
Fish installed a ReadyCam® studio at its Boston, MA office to enable both live and recorded video at a moment's notice. The ReadyCam studio is able to transmit HD video and audio to broadcast networks around the world enabling Fish attorneys to appear on TV without leaving the office. Fish will also use the studio to produce corporate and thought leadership videos in-house.
"Fish chose VideoLink because of the company's reputation, experience and wide range of products and services. We saw particular value in the ReadyCam studio because of the quality of the technology, as well as its versatility and ease of use," said Kelly Largey, Chief Marketing Officer of Fish & Richardson. "Not only will our attorneys be readily available for live TV commentary, but we can quickly and very cost-effectively create HD quality video for all of our marketing initiatives, while having the technical experts at VideoLink available to provide production support 24/7/365."
Additionally, Fish engaged VideoLink's VLStrategies™ group to create a customized video plan that will help the firm strategically and optimally use video to achieve their business objectives, including the support of the firm's recent re-branding. "A customized video strategy enabled us to use best-practices out of the gate, and is just what we needed to help differentiate ourselves in the legal market," said Largey.
"We are thrilled to have been chosen by Fish, one of the premiere legal firms in the world, to help them increase their visibility and support their re-branding efforts through video," said Richard Silton, President & CEO of VideoLInk. "With their new on-site ReadyCam studio, driven by a customized video strategy, Fish is able to support and enhance their leadership in intellectual property and litigation by creatively and effectively communicating with the media and their clients using video."
Book legal experts from the Fish & Richardson ReadyCam studio by contacting Liz Cerasuolo at liz@fr.com or 617-368-2131 or visit the VLGuru database to find and book specific Fish legal experts.
About VideoLink LLC (videolinktv.com)
VideoLink LLC is a leading video services provider specializing in video strategy, video production and high-definition video transmission services. VideoLink partners with businesses of all sizes, to find creative ways to use video wisely and to deliver every type of video from live TV and live video webcasts, to high value video productions. TV and cable networks, corporations and institutions worldwide trust VideoLink with their image and their brand. For more information about VideoLink services and products, visit videolinktv.com.
Fish & Richardson (http://www.fr.com)
Fish & Richardson is a global patent, intellectual property (IP) litigation, and commercial litigation law firm with more than 400 attorneys and technology specialists across the U.S. and Europe. Fish has been named the #1 patent litigation firm in the U.S. for 10 consecutive years. Fish has been winning cases worth billions in controversy – often by making new law – for the most innovative clients and influential industry leaders since 1878. For more information, visit http://www.fr.com.