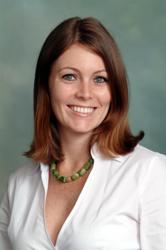 SEO Trends & Strategies evolve at lightning speed. Stay on top of the latest developments with Vayu Media's Internet Marketing Minute.
Atlanta, GA (PRWEB) October 20, 2011
Vayu Media hosts the internet marketing minute videos to inform their clients, visitors and social network of the latest SEO Trends & Strategies. Jennifer Dunphy, VP of Marketing is hosting the 3-5 minute video casts with topics ranging from Social Media Optimization, Mobile Optimization to Hispanic Marketing Strategies.
The SEO Trends Strategies episodes can be found on Vayu Media's website at VayuMedia.com.
Vayu Media's videos with clients discussing what impact internet marketing has made on their business can be found in the Vayu Media video testimonial section.
Jennifer Dunphy, V.P. of Sales and Marketing, for Atlanta SEO Company Vayu Media, has provided her marketing and public relations expertise to the business community since 2005. Jennifer graduated from Georgia State University, where she double majored in Physiology and Kinesiology.
Through her efforts, Vayu Media has seen significant growth year after year. Jennifer has been nominated two years standing as one of the Small Business People of the year, through the Metro Atlanta Chamber of Commerce. She is a Google AdWords certified professional, as well as a SEMPO certified Professional.
Jennifer currently focuses primarily on the marketing and public relations efforts for Vayu Media. Vayu Media is a global leader delivering a full range of integrated online marketing solutions, interactive services and high performance websites, for any company looking to be successful. The company's approach is consultative, and focuses on the long term growth of their clients. Jennifer's position consists of managing all of Vayu Media's marketing initiatives, establishing re-seller relationships, and overseeing the company's sales efforts.
Among her many responsibilities, Jennifer is often engaged to speak at seminars and trainings. She is available to facilitate trainings in the areas of; online marketing & media, sales strategies & business development, brand awareness & marketing to your target audience and marketing that drives ROI.
Contact Vayu Media at 800-456-1563 for an analysis of your online presence and the business impact internet marketing could have on your company. Internet Marketing Trends & Strategies keep evolving, stay up to date with Vayu Media's videos.
###