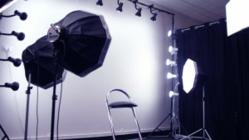 There's simply no reason for people and businesses not to get involved with web video now.
Melbourne, Victoria (PRWEB) December 31, 2012
On December 17th YouTube announced on their blog the release of a new app for smartphones called Capture. The app enables users to easily record events and share them on YouTube and social media sites with a click of a button. Since the app's launch, downloads for a 5-Step guide to getting started with YouTube at Melbourne Video Production has increased.
"YouTube's new app is brilliant," says David Jenyns, web video expert and director of the video services Melbourne based company, "it's removed the hurdles of having to separately record, upload and share." In saying that, David also mentions that the numbers of downloads for his company's 5-Step guide has increased because "The guide assists budding videographers with how to more effectively shoot and distribute what they've created."
The idea of getting behind a camera and filming oneself is daunting, including businesses who try their hand at YouTube marketing. Add to that the complexities and costs for video production, and the rift between aspiring web video creators and their dreams becomes huge.
Recently, YouTube unveiled their newest app called Capture, whereby anyone with a smartphone can point, film and then easily upload to share their creation. YouTube also provides basic editing tools.
"There's simply no reason for people and businesses not to get involved with web video now," says David who's been implementing web video campaigns for years, "Because YouTube's new app has just taken out all the hurdles including cost, tools and connectivity."
In the weeks following YouTube's new app launch, Melbourne Video Production received a boost in the number of downloads received for their 5-Step Guide to getting started with YouTube. David continues, "Even though we offer a full range of video services, we've always provided this handbook to our visitors without obligation. It takes them through five simple steps on how to best record and then share their video creations."
David goes on to say the new YouTube app has whetted the appetites for those previously nervous about producing their own web videos, which is why they're searching out helpful manuals like his, "What our guide suggests is to just get started. The first few recordings anyone makes will probably have hiccups and some awkwardness, but after a few takes – it'll become fun and therefore more effective to the purpose."
Melbourne Video Production has produced hundreds of web videos and for many years provided video services to their clients, who are businesses of all sizes, and offer everything from basic studio hire to complete packages comprising of professional scripting, recording, editing, uploading or embedding, and video SEO.
David closes by saying his company will always provide accessible and useful information to those aiming to get into the web video circuit. "Whether it's a business wanting to gain some ground in web video marketing, or just someone searching how to effectively spread their creation," says David, "We're here for them at all levels, be it merely supplying our 5-Step Guide, hiring out our studio, or undertaking a full video shoot."
To learn how to access Melbourne Video Production's 5-Step Guide to getting started with YouTube, click here.
About Melbourne Video Production
Melbourne Video Production is a division of MelbourneSEOServices.com, a full service search engine optimization (SEO) consultancy, based in Australia, but with a worldwide client base. Melbourne Video Production has the unique ability to combine their web video expertise with strategic SEO practices from Melbourne SEO.
Director, David Jenyns, has, over several years, built a team of experts who are niche experts to support the business, and who share his ethos for ethical, professional internet marketing and web video.