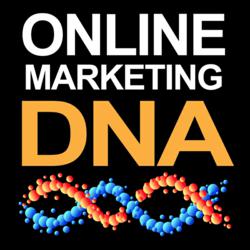 Participating in online marketing coaching is a practical approach to learning how to reach consumers locally and globally.
Orange, CA (PRWEB) November 11, 2012
Online Marketing DNA (OMDNA) has officially released their video training classes focused on Internet marketing and niche domination. Training is geared toward business owners who know they need to implement online marketing strategies, but don't know how to get started.
OMDNA founder, Simon Volkov, aims to bridge the gap by providing entrepreneurs with step-by-step directions that can be accessed 24/7. "Internet marketing is filled with complex strategies that confuse even seasoned marketing agents," states Volkov.
"Our video training classes teach owners how to build a solid foundation for their specific niche and implement proven techniques to expand their customer base and improve credibility."
In today's digital world, entrepreneurs need to learn how to meet consumers' needs both in person and online. Companies that do not know how to build a strong Internet presence will find it increasingly difficult to capture their market share.
Participating in online marketing training is a practical approach to learning how to reach consumers locally and globally. Students are able to study course materials at their convenience, yet acquire help from experienced business coaches when needed.
OMDNA provides two options for acquiring marketing training and business coaching. Along with online classes that are presented in video format, owners can also elect to enroll in personal coaching sessions.
"While video training provides owners with everything they need to get started with online marketing, a lot of people need the extra boost from a business coach," states Volkov. "Taking advantage of both methods helps owners implement Internet marketing strategies quickly and efficiently."
Few entrepreneurs fully grasp everything that is required to produce a strong online presence. Along with developing an optimized website, owners also need to engage in blogging, social media, mobile marketing, link building, local search, lead generation, and monetizing websites with pay-per-click advertising or affiliate programs.
Learning and implementing each strategy without proper training often leads to dismal results. Search engine providers penalize poorly designed websites or those that make use of improper optimization strategies. In some cases, websites disappear from search listings; making it impossible for consumers to find the business at all.
The video training classes and Internet marketing coaching offered at OMDNA helps owners avoid common pitfalls and teaches the exact methods needed to develop a strong foundation. Online classes include video training and written course materials that help streamline tasks.
"Entrepreneurs often struggle with Web marketing due to time and budget constraints," declares Volkov. "OMDNA provides step-by-step instructions and discusses the essential elements of a variety of proven strategies to help owners determine which are most beneficial to their company."
Internet marketing goals can be reached even with a limited budget. The secret to success is being informed about the various strategies and how to integrate them. OMDNA video training courses provide the solution to entrepreneurs who are struggling to get their company noticed online.
To provide owners with the attention they deserve, Online Marketing DNA limits the number of clients they work with at any given time. They currently have a few spots open for business coaching and online marketing training. Once these spots are filled entrepreneurs can be placed on a waiting list for future openings.
Small business owners who are tired of struggling with Internet marketing will find OMDNA video training classes to be an easy and affordable way to jumpstart their marketing campaigns while establishing credibility in the marketplace.
About Online Marketing DNA
Learn how to lessen the burdens of Internet marketing from Online Marketing DNA. Our online marketing training courses teach business owners how to create a solid presence both online and within their community by utilizing proven strategies. Reserve your space today at http://onlinemarketingdna.com.