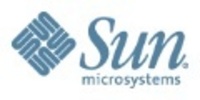 As one of the fastest-growing economies in this region, Vietnam is a natural choice to expand Frontline's presence in Asia. Our suite of IT Services will enable local and global businesses in the country to harness the power of technology to enhance their business operations and processes
SANTA CLARA, Calif. (PRWEB) February 12, 2008
"With a commitment to better serve our customers' needs and build stronger communities, the Sun Equity Partner Program represents a new route to market for Sun to fortify its presence in key markets around the world in partnership with leading regional experts," said Don Grantham, Executive Vice President, Global Sales and Services, Sun Microsystems, Inc. "The global approach of this program will allow us to expand our presence in emerging markets that adopt and adapt new technology at a rapid pace. Our stronger presence in Vietnam enables us to better support local entrepreneurs, regional businesses and our global clients."
Sun Vietnam is the first entity to be formed under the SEP program, a global push designed to drive growth for Sun by increasing market coverage quickly and cost efficiently. Sales offices are expected to open in both Hanoi and Ho Chi Minh City in 2008. Sun Vietnam's presence in the market is expected to serve as a catalyst to hasten the development of Vietnam's information and communications technology industry.
Sun has maintained a presence in Vietnam for years. The formation of Sun Vietnam extends its position as a driving force behind the growing wave of Internet and e-commerce companies in Vietnam and will continue to drive Sun's comprehensive range of software and systems solutions, including the Solaris(tm) Operating System, Java(tm) technologies, Sun Fire(tm) systems and Sun StorageTek(tm) offerings, as well as professional training and services. Sun Vietnam was modeled after the highly successful formation of similar partnerships in Indonesia and the Philippines in the past several years. Both regions now support hundreds of Sun-focused sales and services professionals.
"Establishing this joint venture in Vietnam brings together the best of both worlds: Sun's world-class products, services and technology along with the local expertise and reach of our top partners. It's a win-win for Sun, our partners and, most of all, our customers," said Lionel Lim, Chief of Operations, Asia Pacific, and President, Asia South, Sun Microsystems, Inc. "Sun Vietnam enhances our presence in Vietnam, which is, today, largely supported with partners, and enables greater growth potential for the country's information and communications technology industry. Sun's investment will help drive growth in Vietnam in terms of skills and technology enablement through community cultivation and sharing, in addition to access to cutting-edge technology and expertise from Sun."
"As one of the fastest-growing economies in this region, Vietnam is a natural choice to expand Frontline's presence in Asia. Our suite of IT Services will enable local and global businesses in the country to harness the power of technology to enhance their business operations and processes," said Steve Ting, Executive Chairman of Frontline Technologies Corporation Ltd.
About Sun Equity Partner Program
The Sun Equity Partner (SEP) program, part of Sun Microsystems' ongoing investment in worldwide partners, is a global joint venture program designed to drive growth for Sun by increasing coverage quickly and cost efficiently by working with and investing in select partners. Through SEP, regional partners and the IT community stand to benefit as the program increases local access to cutting-edge technologies from Sun. For more information about Sun's other partner programs, visit: http://www.sun.com/partners/.
About Sun Microsystems, Inc.
Sun Microsystems develops the technologies that power the global marketplace. Guided by a singular vision -- "The Network is the Computer" -- Sun drives network participation through shared innovation, community development and open source leadership. Sun can be found in more than 100 countries and on the Web at http://sun.com
About Frontline Technologies Corporation Ltd
Frontline Technologies Corporation Ltd (SGX: FRLT.SI) is a leading provider of end-to-end IT Services. Frontline offers IT consulting, IT infrastructure, IT security solutions, enterprise application solutions, system integration as well as outsourcing to help companies harness IT so as to drive operational and cost efficiency as well as business growth. Established in 1993 and headquartered in Singapore, the Frontline Group has more than 5,500 professionals in nine key markets in Asia - China, Hong Kong, India, Indonesia, Malaysia, Singapore, Philippines, Taiwan and Thailand - to meet the specific needs of corporate organizations across a continuum of industries. Frontline is listed on the Main board of the Singapore Exchange since March 2001 and has been ranked in the top 15% of the Corporate Transparency Index (CTI) in Singapore. For more information, visit: http://www.frontline.com.sg
Sun, Sun Microsystems, the Sun logo, Solaris and The Network Is The Computer are trademarks or registered trademarks of Sun Microsystems, Inc. in the United States and other countries.