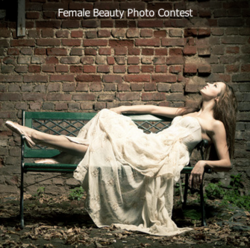 We encourage everyone to share their artistic interpretation of female beauty through photography
San Diego, CA (PRWEB) July 13, 2012
Started by dot.com veterans Cyan and Scott Banister, Zivity is a social networking site that promotes models, comedians, photographers, and artists of any kind. The site allows people to create profiles that portray their inner beauty and actually be paid for it.
Scott was on the board of Paypal, was an early investor and the co-inventor of PayPal payments. He started Submit it, which sold to Link Exchange and shortly after Microsoft. He invented the bid for placement system that powers Overture and founded Ironport Systems where he met Cyan and they sold the company to Cisco. Cyan and Scott are early investors in Facebook, Slide, Tagged, Zappos, Über, etc. They created Zivity out a passion for the arts and a different idea for social networking which makes their contest with ViewBug a perfect fit. ViewBug is one of the number one online photo contest communities that provide the opportunity for photographers to share photos for prizes.
The photography contest runs until September 5, 2012 and will be judged by fashion photographer Gail Bowman whos work has been published in Bay Fashion Magazine, Uptempo Magazine and VOGUE Italia. The first place winner receives a Lytro Camera and the Top 2 People's Choice awards receive a gift card from Lomography.
About ViewBug:
ViewBug is an online photo contest community that provides the opportunity for photographers to share photos with chances to win prizes. With ViewBug, everyone can get an opportunity to be discovered. Unlike other photography competitions, ViewBug makes the photography contests fun and social by providing prizes by the best brands in the industry and including the most influential photographers as judges. Participants can also help judges select winners with a social media voting tool. ViewBug provides a slick profile to showcase your photos and different memberships to accommodate any type of photographer. A fast-growing company, ViewBug is based in San Diego with business development partners in Las Vegas and San Francisco.