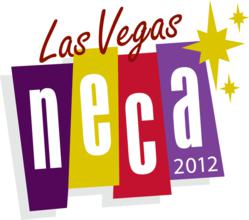 Partnering with Viewpoint gives our customers a new, efficient way to explore how expanding their technology options can provide increased efficiencies and a faster rate of readiness that is crucial to staying competitive in today's market
Las Vegas, NV (PRWEB) October 01, 2012
Viewpoint Construction Software announced today that ConEst Software Systems, an award-winning technology innovator of estimating and takeoff software for electrical, data cabling, and low voltage contractors, has joined the Viewpoint Development Partner Program.
This new relationship enables both ConEst and Viewpoint customers to take advantage of solutions that cover all aspects of the construction roadmap, from estimating and design build to operations and accounting. ConEst joins a leading group of Viewpoint Construction Software development partners in the estimating and digital takeoff category.
At the NECA 2012 Convention, ConEst is exhibiting in booth 1443 and Viewpoint Construction Software is in booth 1041.
Rob Humphreys, Vice President of Product Management at Viewpoint states, "We know that in today's software development world, everyone benefits when you work together. Our software is strong on its own but even stronger with the ConEst solution. We thoughtfully select partner products, like those that ConEst provide, that complement Viewpoint V6 Software and can minimize inefficiencies across different areas of the construction business."
"Partnering with Viewpoint gives our customers a new, efficient way to explore how expanding their technology options can provide increased efficiencies and a faster rate of readiness that is crucial to staying competitive in today's market, " said Jan Thayer, Vice President and General Manager of ConEst. "We appreciate the commitment that Viewpoint has to its customer base, and feel this commitment precisely mirrors our own."
ConEst's suite of estimating software products – IntelliBid™ Lite, IntelliBid Plus, IntelliBid Pro, and Intellibid Design Build – includes an industry-smart database of more than 125,000 electrical, data cabling, and low voltage material items with more than 50,000 prebuilt assemblies and more than 500,000 prebuilt assembly options.
About ConEst Software Systems
Founded in 1989, ConEst Software Systems provides a fully integrated and proven suite of robust and easy-to-use software solutions for takeoff, estimating, and project management. Headquartered in Manchester, N.H., privately held ConEst's high value-added products help electrical, data cabling, and low voltage contractors save time and money, maximize productivity, and grow their businesses from increased profits. For more information, visit ConEst.com.
About Viewpoint Construction Software
Named Oregon's Best Software Company 2012 by TechAmerica, Viewpoint Construction Software has a long-standing focus on meeting the information needs of construction companies, achieving a leadership position in construction-specific ERP and ECM software. Viewpoint's V6 software is an ERP suite of integrated applications, including mobile applications for time, job and equipment communications in the field, and for accounting, human resources, project management and construction operations. Construction Imaging is an ECM and workflow suite with complete integration to Viewpoint and other industry accounting and project management applications. Available as cloud and on-premise solutions, our configurable and scalable products address the unique needs of leading firms throughout the U.S., Canada and Australia. For more information, visit http://www.viewpointcs.com
© 2012 Coaxis, Inc. dba Viewpoint Construction Software. All Rights Reserved. Viewpoint Construction Software® and Construction Imaging® are trademarks or registered trademarks of Coaxis, Inc., dba Viewpoint Construction Software in the United States and/or other countries. Resource Commander is a registered trademark of ACS Connect. Other names and brands may be claimed as the property of others.