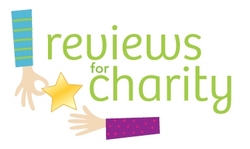 We are very excited to announce the launch of our Charity Review Writing Program, which provides a new and creative way for nonprofits to take advantage of the power of social media for fundraising
Chicago, IL (Vocus) June 17, 2010
Today social technology and media company Viewpoints Network announced the launch of its new Reviews for Charity program. Designed to provide a simple, cost-free way for charities to tap the power of social media for fundraising, the program enables 501(c)(3) organizations to earn money when their supporters write reviews on Viewpoints.com, one of the fastest growing user reviews and advice sites on the web.
Through the program, one designated charity per month will earn $1 for each qualifying review contributed during the 30-day timeframe, up to $5,000. Viewpoints will choose six charities to participate for the remainder of 2010, one for each month August through December. In addition to the pay-per-review opportunity, Viewpoints will provide a $5,000 cash prize to the charity that has the most reviews written by the end of the calendar year.
"We are very excited to announce the launch of our Charity Review Writing Program, which provides a new and creative way for nonprofits to take advantage of the power of social media for fundraising," said Matt Moog, President and CEO of Viewpoints Network. "Instead of asking donors to attend another black tie event, sit through an awards luncheon or run a 5K, charities need simply to encourage their members to contribute by writing reviews on Viewpoints.com about the products and services they already use. It's that simple."
As part of the program, Viewpoints will work closely with each charity to develop e-mails and ad units that introduce the charity's members to the Viewpoints.com website and provide them an easy way to help their charity of choice earn more money. Viewpoints will also devote resources to encourage existing Viewpoints members to take part in the program.
Charities interested in participating in Viewpoints' Charity Review Writing Program can find more information and details on how to apply on the Viewpoints Network corporate site.
About Viewpoints.com
With more than 2 million monthly visitors and 425,000 registered members, Viewpoints.com is the second largest user reviews site for products, and the sixth largest and fastest growing user reviews site overall. Viewpoints.com helps marketers reach two distinct and valuable audiences – in-market shoppers who are actively researching product purchases and social influencers who regularly share their personal experiences by writing reviews and participating in online communities.
About Viewpoints Network
Founded in 2006, Viewpoints Network is a privately held social technology and media company that helps leading retailers and brands build online communities and motivate social influencers to positively impact the Triple Bottom Line of Social Commerce – incremental sales, actionable customer insights and increased customer advocacy. The company operates two businesses: The Viewpoints Technology Platform, a hosted technology service, and Viewpoints.com a leading user reviews and advice website.
Visit http://viewpointsnetwork.com to learn more about Viewpoints Network.
# # #