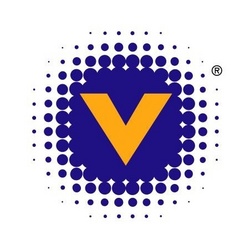 Whether you're a rocket scientist sharing information with colleagues at the International Space Station or an average Joe searching for the latest tax forms, the Web is where you go first
AUSTIN, Texas (PRWEB) June 25, 2008
Nucleus Research, a global IT research firm, honored NASA with the 2008 Technology ROI Award for the space agency's implementation of Vignette Portal. NASA uses Vignette Portal as a single gateway for publishing and sharing information with both the general public and its employees, allowing the agency to consolidate existing systems, reduce costs and deliver a consistent image to site visitors. The implementation resulted in a 2253% ROI for NASA over three years, as determined by Nucleus Research.
Also this week, Vignette Recommendations was named Best New Web 2.0 Technology by Incisive Media at its inaugural Web 2.0 Innovation Awards presentation in London. The awards celebrate outstanding achievement and creativity in Web 2.0 and honor products and services that deliver more engaging and personal online experiences. Vignette Recommendations, introduced in February 2008, helps organizations deliver more targeted Web experiences to customers and can increase the profitability of the online channel through content recommendations, product recommendations and social search.
"Whether you're a rocket scientist sharing information with colleagues at the International Space Station or an average Joe searching for the latest tax forms, the Web is where you go first," said Dave Dutch, senior vice president of products and marketing at Vignette. "Vignette's Web Experience Platform enables organizations to interact with and engage key audiences across multiple channels and devices. These accolades demonstrate Vignette's commitment to innovation and the customer experience."
About Vignette
Vignette helps organizations improve the way they connect online with their key audiences by providing software for building great online experiences and managing the content that fuels those experiences. Vignette pioneered the Web Content Management space more than a decade ago, and today our customers include some of the world's most prominent brands in virtually every industry. Vignette is headquartered in Austin, Texas with operations worldwide. Visit http://www.vignette.com.
FORWARD-LOOKING STATEMENTS
The statements contained in this press release that are not purely historical are forward-looking statements including statements regarding the Company's expectations, beliefs, hopes, intentions or strategies regarding the future. Forward-looking statements include statements regarding Vignette's products, future sales, market growth and competition. All forward-looking statements included in this press release are based upon information available to the Company as of the date hereof, and the Company assumes no obligation to update any such forward-looking statement. Actual results could differ materially from the Company's current expectations. Factors that could cause or contribute to such differences include, but are not limited to, Future Losses, Limited Operating History, Fluctuation of Quarterly Revenues and Operating Results, Acquisition Integration, Competition, Dependence on a Small Number of Large Orders, Lengthy Sales Cycle and Product Implementation, Market Awareness of Our Product, Rapid Changes in Technology and New Products, and other factors and risks discussed in the Company's reports filed from time to time with the Securities and Exchange Commission.
Vignette and the V Logo are trademarks or registered trademarks of Vignette Corp. in the United States and other countries. All other names are the trademarks or registered trademarks of their respective companies.