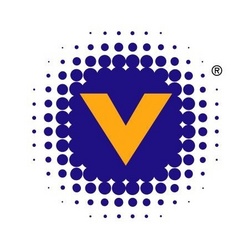 Vignette Media's specialized user interface and workflows allows ioko to reduce implementation times for rich media solutions and achieve rapid commercial returns for our clients.
AUSTIN, Texas (PRWEB) September 18, 2008
The rapid evolution of technology is creating new opportunities for TME organizations. As these companies develop new business models, they require software and services that meet specialized needs and requirements for managing and selling digital assets such as online games, ringtones and music, where the content is the product. Vignette Media's digital publishing platform was designed specifically to meet the needs of organizations that require a digital storefront, a video-on-demand solution or a rich multichannel Web experience.
"Vignette Media enables us to deliver the comprehensive platforms TME organizations require to retain and grow market share," said John Griffin, chief sales and marketing officer at ioko, a Vignette partner and global IT provider for media and entertainment companies. "Vignette Media's specialized user interface and workflows allows ioko to reduce implementation times for rich media solutions and achieve rapid commercial returns for our clients."
Vignette Media helps reduce the cost, complexity and time to deliver new Web experiences. Vignette has a dedicated team focused on the needs of the TME vertical to realize capabilities such as:
Single user interface to manage all Web content using similar workflows and publishing processes Pre-defined workflows and content types most commonly used by TME organizations for editorial, marketing and promotional material Easier set up of Web site workspaces reducing the time required for IT to deploy and manage new initiatives Optimized workflow capabilities to address the more flexible and collaborative media publishing process, with automation capabilities to handle repetitive publishing tasks "Vignette Media delivers strong content management, rich media and video publishing capabilities specifically for telco, media and entertainment organizations," said Dave Dutch, senior vice president of products and marketing at Vignette. "We are building on our Vignette Digital Services Hub by giving organizations the opportunity to create a unique entertainment experience across multiple online channels."
About Vignette
Vignette provides software and services that deliver the Web's most dynamic user experiences. The Vignette Web Experience brings rich media and engaging content to life for the world's greatest brands. Vignette is headquartered in Austin, Texas with operations worldwide. Visit http://www.vignette.com.
FORWARD-LOOKING STATEMENTS
The statements contained in this press release that are not purely historical are forward-looking statements including statements regarding the Company's expectations, beliefs, hopes, intentions or strategies regarding the future. Forward-looking statements include statements regarding Vignette's products, future sales, market growth and competition. All forward-looking statements included in this press release are based upon information available to the Company as of the date hereof, and the Company assumes no obligation to update any such forward-looking statement. Actual results could differ materially from the Company's current expectations. Factors that could cause or contribute to such differences include, but are not limited to, Future Losses, Limited Operating History, Fluctuation of Quarterly Revenues and Operating Results, Acquisition Integration, Competition, Dependence on a Small Number of Large Orders, Lengthy Sales Cycle and Product Implementation, Market Awareness of Our Product, Rapid Changes in Technology and New Products, and other factors and risks discussed in the Company's reports filed from time to time with the Securities and Exchange Commission.
Vignette and the V Logo are trademarks or registered trademarks of Vignette Corp. in the United States and other countries. All other names are the trademarks or registered trademarks of their respective companies.