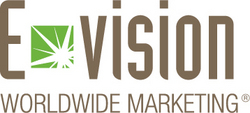 Using Analytics to Develop an Online Business Strategy for Your Hotel Association
Phoenix, AZ (Vocus) June 10, 2010
Vikram Singh, CEO of Evision Worldwide, will be speaking at the 2010 summer conference of the International Society of Hotel Association Executives (ISHAE) on June 14. Vikram is a leading strategist in hotel internet marketing and online revenue optimization. His presentation, "Using Analytics to Develop an Online Business Strategy for Your Hotel Association," will teach hotel association executives how to develop and implement online strategies to increase their memberships and their revenue.
The online business strategy session will explain to attendees how they can use website analytics to create a data-driven culture in their hotel association. By removing the guesswork from decision-making, they will be better equipped to reach their marketing and membership goals. They will also learn how to track where their website visitors are coming from, and how they can improve their website to keep visitors coming back. Every attendee will leave the session with knowledge and action items they can implement immediately.
Covered topics include:

Deciding which analytics program is right for your hotel association
Using an Analytics Dashboard to monitor your web metrics and data
Measuring social, mobile, email and video campaign success
Testing and experimentation
Sharpening your marketing and messaging
Avoiding analytics traps
About ISHAE
Formed in 1946, ISHAE is a professional association consisting of the chief staff executives and other staff of local, state, national and international lodging trade associations. ISHAE's mission is twofold: to provide professional development and networking opportunities for lodging association executives; and to represent the unified voice of state lodging association executives in working with the American Hotel & Lodging Association and its Board of Directors.
About Vikram Singh
Vikram Singh is a passionate online marketing strategist, entrepreneur, educator and advisor. During his career, he has created winning online business strategies and comprehensive internet marketing plans for clients in several industries, with a focus on hospitality and travel.
Because he has extensive experience in hotel management, Vikram is very comfortable addressing the questions and needs of a hotel marketing team. "As a hotel school graduate with work experience in multinational hotel corporations, I feel uniquely qualified to bridge the gap between technology and the hospitality industry."
Vikram is an exciting and well-respected speaker, delivering lectures, workshops, and seminars around the country and abroad, including an international workshop for the US Department of Commerce. He loves to do two things when he speaks: simplify concepts and provide strategy. "There are so many simple ways to start implementing complex strategies. I want people to get interested, and then get started right away."
He is a regular lecturer for the California Hotel & Lodging Association, and the featured presenter for the 2010 American Express/American Hotel & Lodging Association Educational Series. He teaches internet marketing classes at Brigham Young University in Hawaii, where he also serves on the Marketing Department's Advisory Board.
Evision Worldwide
Evision Worldwide specializes in online revenue optimization for hotels. Services include hotel internet marketing, ecommerce and revenue management, website analytics review, search engine optimization, paid search, and mobile marketing. Evision's principals are committed to providing clients with industry-leading returns on their internet marketing investment.
###