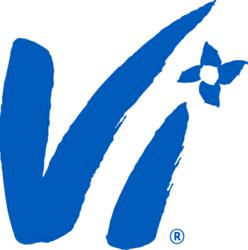 At Vi, the most popular lifelong learning classes are peer-organized, peer-led and peer-taught.
chicago IL (PRWEB) January 22, 2013
The latest issue of "Vi Living" highlights the many ways the residents of Vi continuing care retirement communities (CCRCs) are embracing the intellectual dimension of whole-person wellness.
"Vi Living" is the publication for residents of Vi, a national leader in senior living. According to the article, "The Joys and Benefits of Lifelong Learning," while there are numerous continuing education opportunities for older adults, with many offered at universities and community colleges in cities close to Vi communities, the most popular are the ones are offered onsite and led by residents themselves.
At Vi, the most popular lifelong learning classes are peer-organized, peer-led and peer-taught. Composed of retired and semi-retired residents from all walks of life, the Vi lifelong learning programs offer an opportunity to stay engaged in meaningful, stimulating activities. There are no professors, teachers or tests. Residents learn together for the pure joy of learning in a non-threatening environment. And they discover creative ways to express their wisdom and investigate with their peers.
One example in the "Vi Living" article tells the story of resident Rodric Schoen at Vi at Highlands Ranch outside Denver, CO, who is a professor of law, emeritus from Texas Tech University. Schoen has led several lectures on law. "My sessions on freedom of expression and the First Amendment were prepared for a lay audience of fellow Vi residents," he says. "To better explain principles of constitutional interpretation established by Supreme Court decisions, I offered examples of situations that ordinary persons might have experienced in their daily lives."
According to Paula Demello, lifestyle director at Vi at Aventura in Aventura, FL, the intellectual dimension of whole-person wellness is very popular at her community, which sponsors resident-led programs, including a writing club; a book club; a "Vi at Aventura Life" program on which residents, employees and guests are interviewed; political debates and more.
At Vi, residents are offered services and care with an approach grounded in whole-person wellness. Whole-person wellness is a concept developed through long-range studies that examine successful aging. There are multiple dimensions to whole-person wellness, including physical, emotional, social, spiritual, intellectual and vocational.
CCRCs offer independent living with a combination of a private residence, services, amenities and care (for example, assisted living, memory support care and skilled nursing care).
Late last year, Vi commissioned a report by Ken Dychtwald Ph.D., renowned gerontologist, psychologist, best-selling author, and CEO of Age Wave that challenges the "prevailing myths and misperceptions" about CCRC living. The report, "The Five Myths and Realities of Continuing Care Retirement Communities," is available in its entirety at ViLiving.
About Vi
Vi (pronounced vee), formerly Classic Residence by Hyatt, is celebrating its 25th anniversary as a developer, owner and operator of older adult living communities. The company was founded in August 1987. The company is dedicated to enriching the lives of older adults by providing quality environments, services and care. Vi currently operates ten continuing care retirement communities (CCRCs) nationwide. For more information about Vi communities, visit http://www.ViLiving.com.