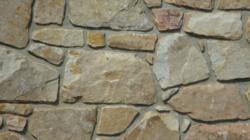 Pottstown, PA (PRWEB) August 28, 2012
Whether a homeowner craves the rugged look of a western lodge, the charm of an old world castle, or the elegance of a cobblestone driveway, stone veneer can be a key ingredient to a dream home.
"Stone veneer is a cost-effective, durable, and energy efficient way to capture the beauty of stone and add instant value to a home," says Mark A McGreevy, owner of McGreevy Masonry. Natural and manufactured stone comes in a wide variety of styles, thicknesses, and colors to fit every budget.
Of course, stone veneer is commonly used on the fronts of houses and driveways to add instant curb appeal and a luxurious look. However, with a little bit of creativity, stone veneer can be used in many other ways.
Here are a few ideas to consider:
1. A stone veneer indoor or outdoor fireplace will add an instant feel of class to a living room or outdoor patio. Real stone veneer withstands the intense heat of a fireplace and can also be used on chimneys.
2. Nowadays, stone veneer can be found in kitchens, living areas, bathrooms, libraries, and wine cellars to add warmth to the interior of a home.
3. One of the hottest trends in remodeling today is the creation of an outdoor living space for cooking and entertaining. A stone retaining wall, built-in barbeque, flagstone patio, pool deck, or water feature will add instant charm and elegance to any backyard. Homeowners can customize improvements as their budget allows. For example, a homeowner may decide to add a stone retaining wall this year and a few years later add a stone barbeque. Manufactured decorative stone ensures that the stone a homeowner uses in the future will match perfectly.
4. Natural and manufactured stone are affordable and well suited for use as accent materials and can be added to the side of driveways, walkways, column footings, and other masonry details.
An added benefit is that stone veneer is easily maintained and repaired. "With our experience and skill, we are able to match existing stone perfectly."
McGreevy Masonry has specialized in custom stone veneer installation and repairs since 1994. To learn more about this family-owned business that prides itself on quality workmanship, please visit them on the Web at http://www.phillystonemasonry.com or check out their BuildZoom profile.
About McGreevy Masonry
McGreevy Masonry, based in Pottstown, Pennsylvania, has been operating locally for more than 18 years. They specialize in high end custom stone installation and repairs and provide stone veneer house fronts and additions, stone barbecues, stone chimneys and fireplaces, flagstone patios and pool decks, retaining walls and water features, cobblestone driveways and much more. Natural and manufactured stone in various styles and thicknesses are available and insulate and increase the value of any home. Licensed and fully insured, they proudly serve Villanova, Gladwyne, Bryn Mawr, Wayne, Paoli, Haverford, Valley Forge, Phoenixville, Broomall, Media, and Downingtown Pennsylvania.