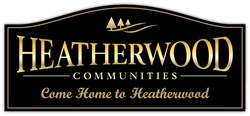 The Villas at Pine Hills offers a vast array of the popular amenities many potential tenants are seeking.
Islandia, NY (PRWEB) August 07, 2013
Heatherwood Communities, headquartered in Islandia, NY announces its current monthly special on select units at the firm's popular Villas at Pine Hills rental property in Manorville. Now until August 11th, Heatherwood new tenants at the Villas are eligible to receive One Month Free for one-year leases on a limited number of the complex's most desirable one-bedroom units. Chief among the property's long list of wanted amenities is the PGA-certified golf course –complimentary golf, on select days, and special discounts are available to all residents of Villas at Pine Hills.
The community features one story villas ranging in size from studio apartments to two bedroom dwellings that overlook the golf course. Many of the apartment units are located on family friendly cul-de-sacs which offer additional privacy. Every tenant's apartment has a private patio and an additional outside storage area. Residents also enjoy savings on necessities because Villas at Pine Hills offers complimentary water and heat. Most residents are within a short walking distance to the luxurious clubhouse featuring a large state-of-the-art gym, locker rooms and saunas. Residents and visitors can enjoy discounts on meals and drinks at JC's restaurant and bar, open seven days a week and located in the clubhouse. Eight tennis courts, three pools and other competitive sports courts complete the luxurious amenities that can be found at the clubhouse, all for residents' of the Villas enjoyment.
"The Villas at Pine Hills offers a vast array of the popular amenities many potential tenants are seeking," states Michael Spampinato, Marketing Director, Heatherwood Communities. "By offering specials on select units, when available, it enables Long Islanders seeking luxury perks to take advantage," he continues.
The Villas at Pine Hills community setting offers stylish and spacious apartments, luxury features and natural surroundings. Golf lovers favor this Heatherwood Communities rental property because it offers all residents golf at no charge, Monday through Thursday and special discounts at Pine Hills PGA-certified course and Heatherwood Golf in Setauket. Among Pine Hills' greatest attractions is the country club which includes deluxe accommodations and facilities such as its state-of-the-art gym, locker rooms, sauna, tennis courts, sun decks and pools for tenants' enjoyment and relaxation. Tenants also have access to special pricing and great deals from Heatherwood's partnerships with Long Island Moving and Storage, office supplier W.B. Mason, frozen yogurt purveyor Sweet Frog and JC's restaurant (which resides right in the country club for easy access to delicious discounted food and drinks, seven days a week).
For Long Islanders seeking to create and enjoy a new and high standard of living Heatherwood Communities' Villas at Pine Hills apartments in Manorville offers the ideal place to call 'home'.
About Heatherwood
For more than 50 years, Heatherwood has been committed to creating Long Island Rental Communities to complement the natural beauty of Nassau and Suffolk counties. Heatherwood Communities believes in building in harmony with nature to protect the firm's rental properties from the hustle and bustle of everyday life.
Heatherwood Communities is a privately owned, family run company that develops and maintains the finest rental communities. The company is a leader in rental communities on Long Island, providing the best customer service to each community's tenants and reliable maintenance for every apartment and townhome. We sincerely believe: "You can just rent an apartment, or you can come home to Heatherwood."