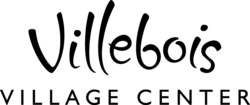 Master Planned Community of the Year
Wilsonville, Ore. (Vocus) November 21, 2008
Costa Pacific Communities recently began construction on the Village Center in its award-winning master-planned community, Villebois, in Wilsonville, Ore.
Based on the intimacy and character of traditional European villages, the bustling Villebois Village Center will be a pedestrian-friendly mix of condominiums, row homes, plazas, apartments, green space and boutique shops and services. The Village Center will include approximately 650 new homes constructed by Costa Pacific Communities as well as several buildings that will feature ground-level retail space with residential above.
Two of Costa Pacific Communities' newest housing products currently under construction in the Villebois Village Center include the Carvalho Condominiums and the Seville Rows. With direct access to the heart of the community, these new homes offer a carefree lifestyle in both three-story townhome-style and one-level flat designs. Ranging in size from 1,291 to 2,321 square feet, the two home styles boast distinct two bedroom floor plans that feature flexible living space with loft areas and bonus rooms that can be used as additional bedrooms. Homes are priced between $320,000 and $580,000.
"It's always exciting to see the vision become reality," said Costa Pacific CEO Rudy Kadlub. "You know you have a great plan when the more you build, the better the place looks."
Additionally, the Village Center will be home to Piazza Villebois - a lively plaza and dedicated community space for residents to sit and enjoy their morning coffee or spend hours chatting with old friends. Piazza Villebois will also be a location for popular events such as live musical entertainment, a local farmer's market and other seasonal festivals. With funding from an EPA grant for rainwater management, permeable paving stones line the Piazza and Promenade, connecting the Village Center to the rest of the Villebois community.
The sustainability aspect of the Village Center doesn't stop at its pavers - all of the homes constructed at Villebois are Earth Advantage-certified and more than 90 percent of the materials from the previous buildings on-site have been recycled. Costa Pacific Communities was also careful to preserve existing trees and incorporate native plants into the landscaping throughout the 42-acre community. This unique juxtaposition gives Villebois the distinctive feel of an established, mature neighborhood, yet it offers the modern-day conveniences and amenities today's sophisticated buyers desire.
Villebois also gives residents access to more than 160 acres of parks, playgrounds and open space, perfectly suited for enjoying nature and cultivating a true sense of community. A greenway winds through the community and a regional trail system - which includes Tonquin Trail, a 19-mile path linking Wilsonville, Tualatin, and Sherwood, Coffee Lake Wood Trail and the Villebois Greenway Trail - connects Villebois to the surrounding area. The community is also located near Graham Oaks Regional Park and just a few short miles north of Champoeg State Park.
For more information about the Villebois Village Center, please visit: http://www.Villebois.com or contact Sales and Marketing Manager Andy Green at 866.580.2836 or andy (at) costapacific.com. The sales office is open 11 a.m. to 5 p.m. weekdays; 10 a.m. to 5 p.m. on Saturdays; and Noon to 5 p.m. on Sundays.
About Costa Pacific Communities
Since 1990, Costa Pacific Communities has been building communities up and down the West Coast that enrich the lives of residents. Costa Pacific has been recognized nationally for excellence in design, master planning and marketing and is the most awarded builder/developer in the history of Oregon. Most notably, Costa Pacific received a Gold Nugget Award for Best on the Boards Site Plan for Villebois at the Pacific Coast Builders Conference in 2005. The master planner's Orenco Station community in Hillsboro, Ore. received the prestigious "Master Planned Community of the Year" award in 1999 from the National Association of Home Builders. Additionally, Costa Pacific has been named Developer of the Year by Oregon's environmental watchdog group, 1000 Friends of Oregon, and twice been named Oregon's Builder of the Year by the Oregon Building Industry Association. For more information about Costa Pacific Communities, please visit http://www.CostaPacific.com.
For all press inquiries, please contact:
Megan Wilber, Marketing Director
The Brick House Project
Phone: 503.525.0223
Email: VilleboisPR@thebrickhouse.com
###